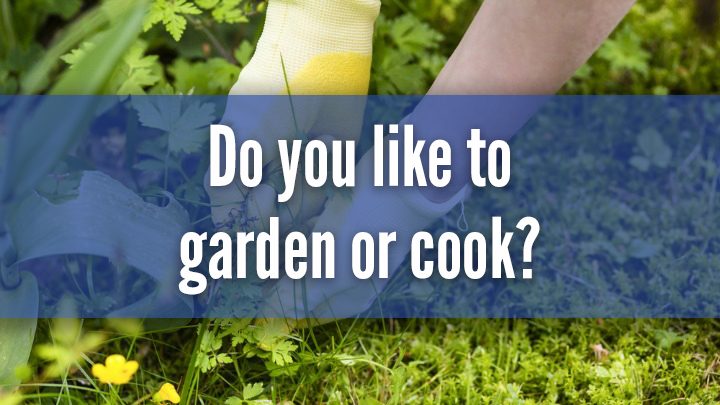 Have you noticed that your stress levels are much lower after gardening?
That's because gardening gets you out in the fresh air and sunshine and it also gets your blood moving. Just how good is gardening?
According to CNN, a study in the Netherlands suggests that gardening can fight stress even better than other relaxing leisure activities.
After completing a stressful task, two groups of people were instructed to either read indoors or garden for 30 minutes. The results? The group that gardened reported being in a better mood than the reading group, and they also had lower levels of the stress hormone cortisol.
How about cooking?
Apparently, any activity which takes your whole attention – especially if it's simple and repetitive – can have a calming, meditative quality; including cooking. The process of weighing out butter and sugar, whisking eggs, beating and folding creates space in the mind, and eases negative thinking processes. According to Goodnet, the feel of the flour, the sound of the blender, and of course the smell of the delectable final product stimulate the senses, which in turn increases feel-good endorphins.
If there is one thing that both these activities have in common is that they help you create something new.
If you just had to choose one, which would you rather do – garden or cook?
Comments