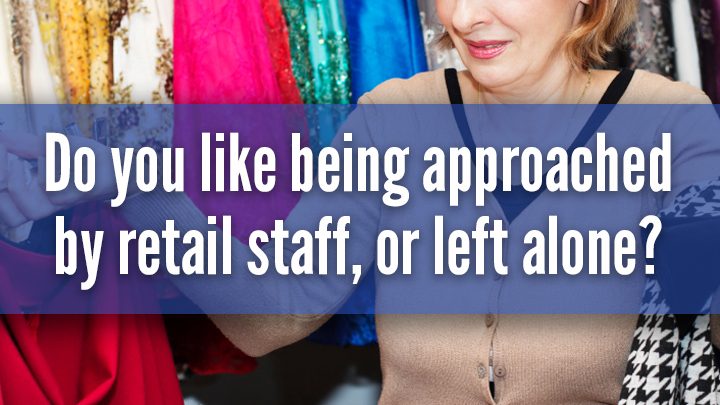 Walking into a store can be a mixed bag experience, depending on where you go. In some stores, you'll walk in and browse without hearing or seeing a member of the retail staff. In others, you've barely put a foot in the door when you hear 'Hi, how are you today?' from the store shelf on your left, only to realise there's actually a person there.
In most stores, retail staff are their to help, but they are also there to sell and depending on the business you might get more of the selling than you do the helping. For the most part, people seem happy to simply browse and then ask for help if required. But it's not uncommon nor unjustified however to walk into a store expecting some acknowledgment and assistance – and it's frustrating when you're ignored only to try relentlessly to seek out help.
Whilst everyone's preferences are different, the general rule is that a simple hello and offer of assistance without badgering can significantly lift a shopping experience.
Today we'd like to ask, 'do you like being approached by retail staff, or left alone? Do you like a happy medium of a greeting and offer of assistance or are you content asking for help if you need it?'
Let us know in the comments below!
Comments