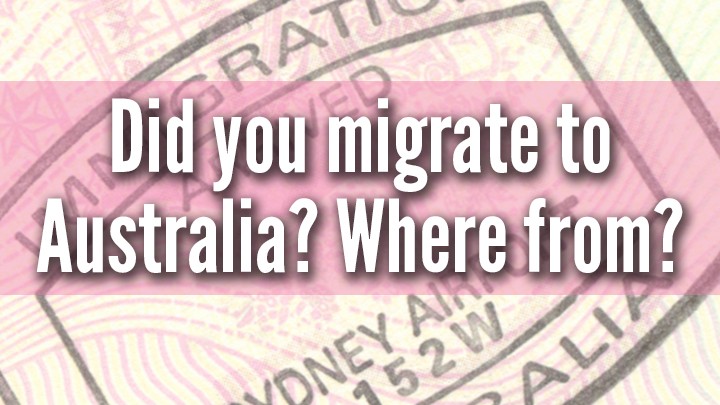 More than 7 million people have come to Australia as new settlers since 1945, chiefly triggered by a large scale immigration program at the end of World War II.  Agreements were reached with Britain, some European countries and with the International Refugee Organization to encourage immigration, including people displaced by the war in Europe.
The highest number of settlers to arrive in Australia in any one year since World War II was 185,099 in 1969–70. The lowest number in any one year was 52,752 in 1975–76. Approximately 1.6 million migrants arrived between October 1945 and 30 June 1960, about 1.3 million in the 1960s, about 960,000 in the 1970s, about 1.1 million in the 1980s, over 900,000 in the 1990s, about 1.8 million in the 2000s, and nearly 1 million since the year 2010.
Australia's migrant population has historically been largely from a European background, with the largest source now being Asian migrants.
Net overseas migration increased from 30,042 in 1992–93 to 212,700 persons in 2013–14. The largest components of immigration are the skilled migration and family re-union programs. In recent years the mandatory detention of unauthorised arrivals by boat has generated great levels of controversy. However, a 2014 sociological study concluded that: "Australia and Canada are the most receptive to immigration among western nations".
The 2011 Census reported that over one in four of Australia's 22 million people were born overseas. For the decade up to 2013, most migrants were born in New Zealand (14.3 per cent), India (13.1 per cent), the United Kingdom (12.7 per cent), China (11.4 per cent) and the Philippines (4.4 per cent).
Comments