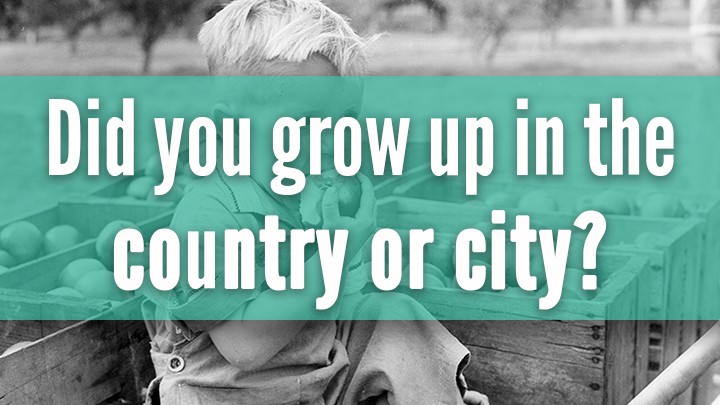 Where you grow up shapes who you become. It's particularly different for those who grow in the country compared to the city. We've all heard the saying, "you can take the girl/boy from the country but you can't take the country from the girl/boy". No matter how much you try to deny it, your roots always expose themselves. Did you grow up in the city or country?
There always will be some things that city kids just don't understand about growing up in the country. Can you relate to any of these characteristics of growing up in the country?
Everyone knows everyone and always helps out.
The journey to get to school was generally a long one.
You learned to drive at a young age. There were plenty of properties to practice on.
There has even been a study conducted by Stanford University that has found walking in nature can help to stop negative thought processes that can lead to depression and anxiety. It's that rush of the city that can really inhibit our ability to truly absorb everything around us. You may have heard that days go by more slowly in the country, and it's true. There aren't as many distractions in the country, and a lack of services and home comforts can mean you really have time to think and relax, even if it's just for a weekend.
Regardless, there's always something comforting about being at home, whether it's in the country or the city. Do you agree? Where did you grow up?
Feature image source: National Archives of Australia
Comments