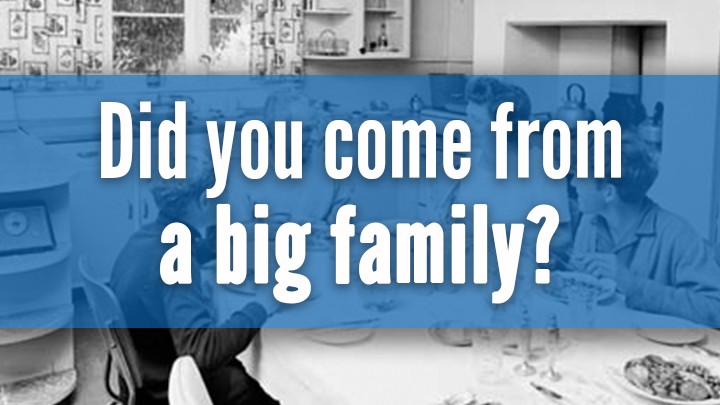 If you take a look around today, there has been a drastic change in family size compared to growing up in the 1950s. For many of us we grew up during a time of big families with lots of siblings but now a family with three children is considered large! Life, logic, and the cost of living are getting in the way of large families, with most couples choosing to stop at one or two. This certainly wasn't how it was decades ago.
Did you come from a big family? How many siblings do you have?
There has been plenty of research done over the years about the impact of this changing family dynamic on the world. Smaller family sizes and children growing up with fewer or no siblings has been blamed for everything from increased divorce rates to greater loneliness later in life. The national fertility rate falling from 3.6 at its peak in 1961 to slightly above its lows at 1.88 in 2013.
We've asked you before and it's amazing to hear your thoughts since the only people who can really see the difference and tell us about it are those who have lived through an era where there was frankly, more children in nearly every family.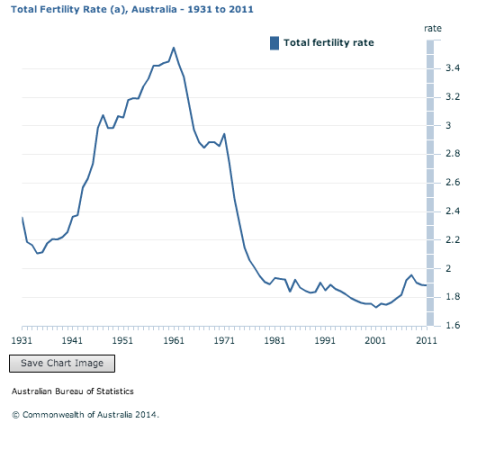 Source: Australian Bureau of Statistics
Comments