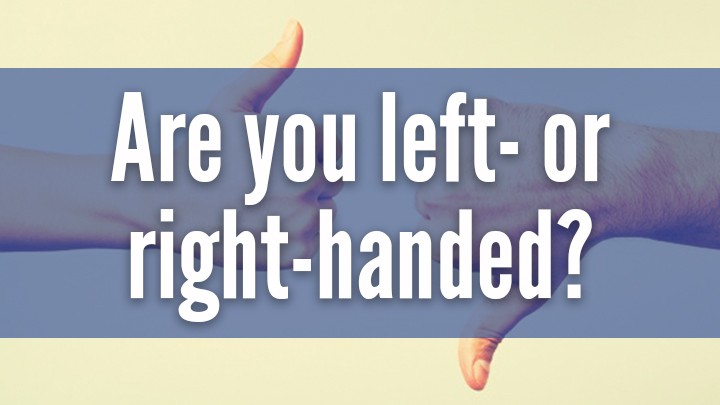 The world is largely made up of right-handed people. This can be a bit of an annoyance for the small percentage of left-handed folks since more gadgets, cooking supplies and other objects are catered to the right-handed world. Are you left or right-handed?
The reason why some people are left-handed is not entirely known but there do seem to be a mixture of genetic and environmental factors.
Here are some little known facts you might not know about the lefty-club.
Make up between 5% and 10% of the population (depending on who you ask)
More likely to have allergies
More prone to migraines
More likely to be insomniacs
Use the right side of the brain the most
Three times more likely to become alcoholics – the right side of the brain has a lower tolerance to alcohol!
More likely to be on extreme poles of the intelligence scale
Tend to reach puberty 4 to 5 months later than right handers
More likely to suffer stuttering and dyslexia
Twice as likely to be a man
Better at multi-tasking
Also, did you know that these famous people are left-landed, including: President George H.W Bush, Bill Clinton and Barak Obama, Prince Charles and Prince William, musician Jimi Hendrix, Kurt Cobain and Paul McCartney, as well as, artists Michelangelo and Leonardo Da Vinci. Other historical figures include Alexander the Great and Julius Ceasar. So all you lefty's out there, you're part of quite the crowd!
Comments