Charles and Camilla are seriously stylish on Canadian royal visit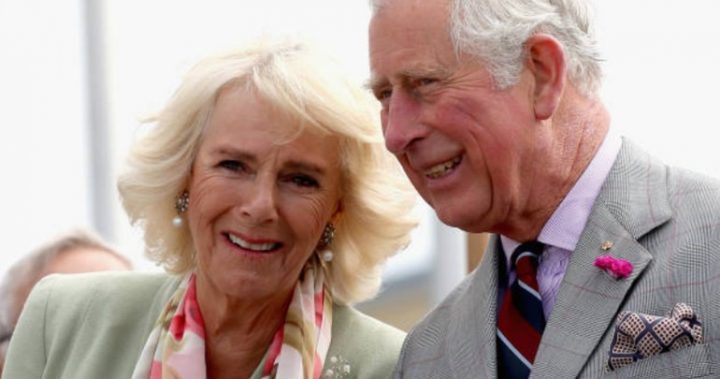 Prince Charles and Camilla aren't usually regarded as the most stylish royals in the family, but the pair have stepped up their game on an official visit to Canada.
The couple are touring the Commonwealth state for three days and appeared delighted by the colourful welcome they received at Sylvia Grinnell Territorial Park in the country's north east.
Camilla donned a pale green coat and brightly patterned scarf for the occasion, while Charles sported a checked grey suit, purple shirt and matching purple flower for flair.
The Duchess changed into a pair of knee-high boots before they embarked on a walk around the beautiful park and looked much happier to be stomping around in them than the brown wedges she arrived in.
Ad. Article continues below.
Read more: William and Harry step out with their dad
Meanwhile Charles showed off some retro-looking style trying on a pair snow goggles, to which the prince joked to his wife: "They match your sparkling personality".
Later, the royals stopped by the Wellington Farmers Market where they indulged in a few treats and a chat with some of the local vendors before heading to a memorial ceremony for Canadian soldiers killed in the Afghanistan war.
Ad. Article continues below.
They also met with the families of returned soldiers, making sure they stopped to have a conversation with as many as time would allow.
Read more: Duchess of Cambridge channels '50s in stunning tweed dress
Do you think Charles and Camilla will make a good king and queen?