Changing up your beauty regime for a fresher look in your 60s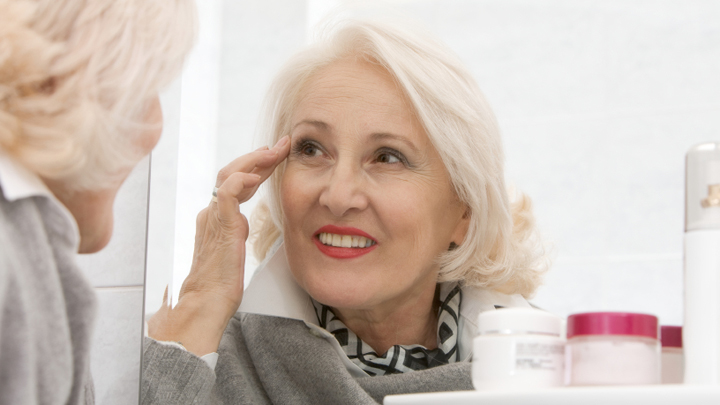 Women in particular take great pride in their appearance and our beauty and makeup routine can be a crucial part of our day. However, some old habits die-hard and it is important that in your 60s, as your skin changes, so should your beauty regime.
Makeup artists agree that heavy makeup is a classic faux pas at any age and should be avoided. Rather than trying to appear younger, experts suggest that women over 60 should try a fresh-faced appearance.
A new look can be as good as a holiday! Here are 9 tips to keep your morning mirror ritual updated:
1. Moisturiser/primer
Ad. Article continues below.
The use of a hydrating primer or facial moisturiser can be crucial for getting a full day of wear out of your makeup. Primer for example, creates a barrier between the skin and the makeup and prevents your skin from absorbing your makeup. These products also will relieve dryness and add a plumpness to the skin.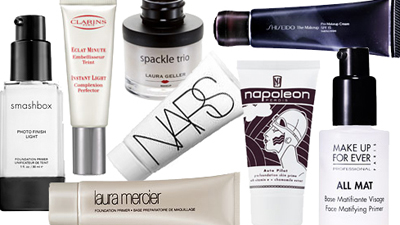 Source: blog.mycosmeticbag.com
Ad. Article continues below.
2. Imperfection coverage
Older women should steer away from concealer and head towards a good foundation for a main source of coverage. In particular, try and avoid heavy concealer under or around the eyes or other lined areas as the concealer has a tendency to get stuck and sink into the link, drawing more attention to the area. If you wish to use a concealer, try and keep it light and towards the inner half of the eye.
3. Eyebrows
Hair thinning is a common with ageing. This can often be the case for your eyebrows. Filling in the eyebrows can cheat this process. Eyebrow pencils, eyebrow colour or even a good eye shadow can provide effective coverage. Don't neglect or forget your eyebrows; after all they are the pillars of your face.
Ad. Article continues below.
4. Eyelashes
More mature lashes require different care and consideration. For the top lids use a lengthening mascara rather than a volumising mascara to avoid making the lashes look stumpy. For the best application wiggle the brush close to the root of the eye and then sweep out to get the best coverage of the lash and make it appear as long as possible.
It can also be important as you age to capture the small little lashes on the bottom lid; this will make your eyes appear larger. To prevent clumping of the lashes, use the tapered end of the mascara and lightly brush the lashes on the outer edges of your eye.
Finally, an eyelash curler is your best friend. It is like a push-up bra for your eyes.
Ad. Article continues below.
5. Cheeks and jawline
As women age it can be important to reassert your jawline. This job in particular is well suited to a light bronzer. You can also use the bronzer or a blush on the apples of your cheeks. Bronzers will add warmth while a blush will lighten and lift your face. Which product you use comes down to individual preference and skin tone. However try and avoid long strokes from the mouth to the ear as it can emphasis gauntness in a mature face.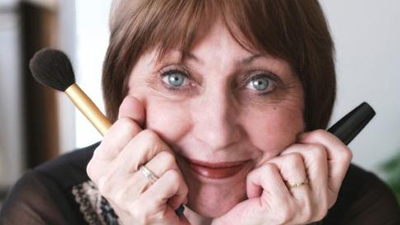 Source: www.makeupandbeauty.com
Ad. Article continues below.
6. Eyes
Eye shadows are a great product however they are often misused. Older women should stick to two colours and apply it only to the actual eyelid. Celebrity makeup artist Patti Dubroff stated; "Shadow on the brow bone can make you look kind of old … I never put anything past the crease of the eye".
For older eyes, smudgy brown eyeliner is a better option than thick black eyeliner. If you have puffy eyes or are concerned about dark under eye bags, keep the eyeliner to the top lid only as bottom lid eyeliner may accentuate this.
Ad. Article continues below.
7. Lips
Lips should not be forgotten in anyone's beauty regime. Believe it or not we should lightly exfoliate and moisturise our lips, just like we do the rest of our face, this will also allow the lipstick to stick better to your lips. A lip liner or a smudge of chapstick to the edges of your lips will stop the lipstick from bleeding. And little spot of lip-gloss to the centre of the lips will give an illusion of fullness.
8. Colour
It is easy to be drawn to the glittery or dark hues of eye shadows and lipsticks. However these colours do not typically suit an older complexion. The general rule is; go natural. Try pinks, peaches or lighter more natural brown tones for lipsticks, blushes and eye shadows, as these are most flattering.
Ad. Article continues below.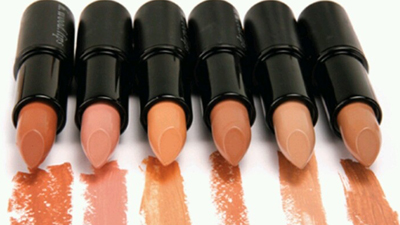 Source: Pintinterst.com 
9. Want more advice? Seek professional help.
Ad. Article continues below.
You can learn a lot from watching the professionals and most makeup brands will offer a makeover to demonstrate their products. Pick your favourite brand in the department store and ask them to show you how to use and apply the various kinds of makeup. Makeup artists know all the tips and tricks, can colour match your foundation and help pick the most complimentary colours for your skin tone.
What is your usual beauty regime? How has it changed since your 20s, 30s, 40s? What is your favourite skin care or beauty product?