Challenging yourself to save money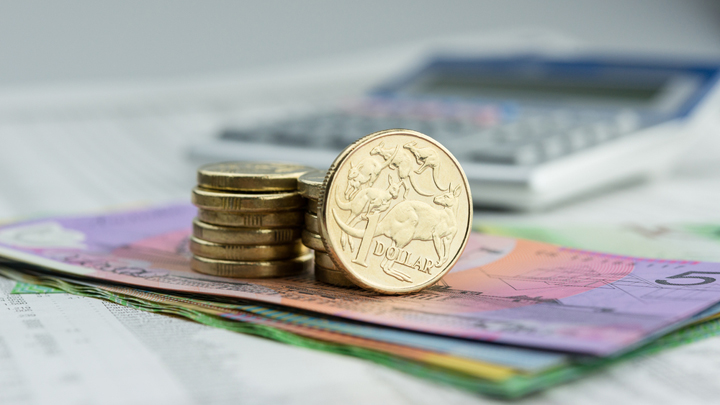 I admit – I am the world's worst saver!
If it is in my pocket it is there to be spent; I live in the present. Tomorrow will take care of itself.  Honestly, I wish I was exaggerating, but unfortunately not. I can save when I put my mind to it, but hey, I'm earning good money and retirement is a long way away.
Sound familiar?
When I suddenly found the good money had evaporated, bad investments and the GFC had seriously reduced our retirement fund, I reported something like $400 in the bank to Centrelink; so little that the person doing the over the phone interview even asked, "Doesn't that worry you?"
I've had to turn myself around and for what it's worth, this is how I did it:
Ad. Article continues below.
Goodbye, credit cards – anything I purchase I do via a debit card; no credit fees and no impulse buying! I know most people are more disciplined than I am, but this works for me.
Reassessment of what I need, as opposed to what I want. I love beautiful underwear, but $100 plus for a bra and pants set is neither necessary nor sustainable on my income. Have you seen the 3 for $10 cotton and lace undies at one of the less expensive variety stores? Good quality and value and when it is all said and done, who sees them? Their bras are also well priced and they have a qualified fitter on some days. Until I retired, I had never been into this store, let alone worn their undies.
When considering the purchase of a luxury item, such as tickets to an expensive stage show or concert, ask yourself what you are prepared to forego to have those tickets? Perhaps a cup of coffee when you do the weekly shopping? $5 saved each week is $260; probably enough to go and see a major stage show. Also, remember that your "inner self" needs nurturing, so try to enjoy the occasional luxury.
If you love theatre, concerts, etc., join the home page/mailing lists of the orchestras, entertainment centre and theatre companies near you. You will be surprised how frequently there are very good deals offered to mail list subscribers. Recently in the QPAC newsletter, they offered concert tickets for only $25 each. From where they were in the seating plan, they were, obviously, press or free tickets not taken up and offered for sale at the last minute. They also make FREE offers from time to time, e.g. a Ballet or Opera in a major venue is sent live to the outdoor screen in a local park, BYO chair.
A night out to dinner is a real treat, but it doesn't have to be the world's top restaurant with no prices menu. Local clubs and hotels often have great meals for much less – personally I like the taste of what I can afford.
The change box – empty your purse/pockets of all change and when the jar is full, take it to your bank. I'm constantly surprised how much accumulates in the change box – probably about $600 plus per annum. Sometimes, the change box can be just what you need to see you through to your next pay (pension) day.
Tuesday half-price movie tickets are a great deal, although some groups such as Event Cinemas have a seniors club which offers virtually half price tickets at most sessions. Just a hint, for a special occasion, treat yourself to Gold Class which are also half price on Tuesdays.
Don't be embarrassed to ask for a senior's discount. Although some places will refuse, one hardware store where I bought paint actually gave me a 15% discount when I asked.
Don't let people sneering about the "cheap" clothing stores put you off shopping in them. Unless you wear the label on the outside, 99% of people can't tell where you bought something. As long as you like it and it fits, who gives a brass razoo what brand it is. You can buy designer labels and which aren't natural fibres and for the price of one shirt you could outfit yourself for a full season. No-one in the street is going to come up to you and say "Oh yuk! You're wearing Cheap As clothing!" Anyway, once you add that great handbag you found in the op shop for $2 and the necklace which compliments to outfit so well (and has been sitting in your drawer for years) it is then your outfit, you own it.
When it comes to clothing, get to know when items are likely to come on special – most stores have "sales" more frequently than twice a year. If you absolutely can't live without it and not getting it would seriously spoil your future, go for it. But if you are prepared to wait you can frequently save 50% and more – if they still have one in stock.
Don't buy savings! I won't join any loyalty scheme which asks me to pay them for my loyalty! I will, however, take "accidental" points/awards, by which I mean, if what I want is not available where I normally shop, I purchase it elsewhere – might as well get the points. Ditto with really excellent saving on the usual cost of what you buy anyway. Priceline had very inexpensive haircare products recently and I enjoyed the savings and earned the points. These are items I usually buy from supermarkets; I didn't buy to earn points.
You may save 4 cents a litre on petrol, but on a 60-litre petrol purchase that is only $2.40; how much more did you pay to save $2.40?
If has been a challenge for me to change the habits of a lifetime, I'm not a natural saver. Saving cents may seem inconsequential, but as they used to say, "take care of the pennies and the pounds take care of themselves". By the way, using these tips I have more than $400 in the bank at present – not a fortune, but more.
I'm sure you have dozens of other ways of saving money, can you please share them?