Celine Dion reveals shock outfit - her birthday suit!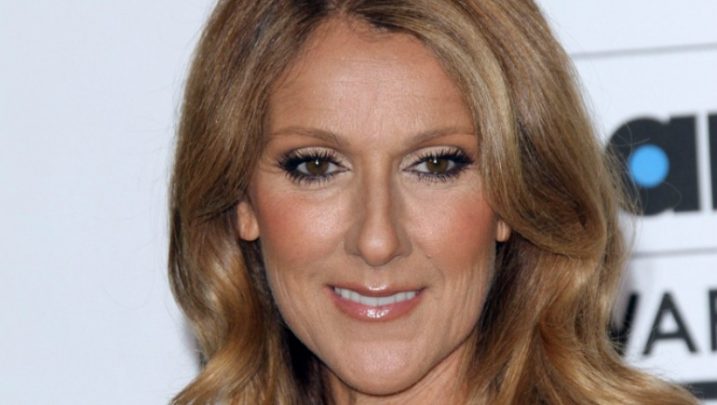 Celine Dion has been getting lots of attention lately for the clothing she has been wearing.
But it's what is is not wearing that has all the attention now.
The 49-year-old superstar has posed naked for a 'candid' photo, which was published on Vogue's Instagram account.
Sitting in a chair with her limbs covering herself for modesty, the image shows she has nothing to hide.
Ad. Article continues below.
Read more: Celine Dion's latest extreme fashion choices explained. 
The post reveals how for the past five years Dion has worn haute couture near exclusively for her own performances.
'She performs a minimum two hours a night, five or six nights a week, dancing and curtseying and generally gesticulating sans abandon, in handmade, hand-beaded delicacies designed solely to walk a catwalk or a carpet (and often with handlers),' the post says.
It's not the only image of the star Vogue has recently shared on their page, with the #CelineTakesCouture.
Ad. Article continues below.
Amongst them there is one of her surrounded by shoes, which talks about Dion's thoughts on fashion.
Ad. Article continues below.
Read more: Celine Dion rocks Paris Fashion Week with interpretive dance.
While it says she is concerned that the dream of elegance is disappearing, and believes in the magic of hats, gloves and total looks, she laments the red carpet hordes with the incessant questions about whose clothes and jewels one is wearing. 'Mine' is her answer.
But is the next comment that probably reveals the most about the singer.
Ad. Article continues below.
'Sometimes, when she is at home in Las Vegas and missing her partner Rene, she slips on a caftan and all her jewels, and quietly retreats to her bath, sans children, sans fans, sans circus.'
What do you think of these 'revealing' Instagram posts?