Celine Dion flaunts granny-chic dress too exclusive for stores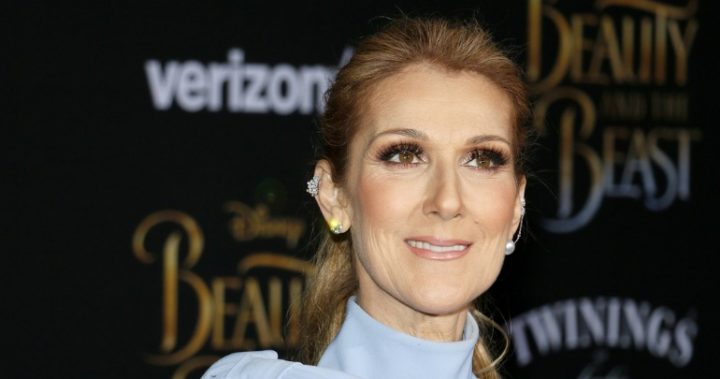 Why fit in when you were born to stand out? Celine Dion isn't through embracing her new sense of style and fans can't get enough of it.  
Leaving her Paris hotel on Tuesday, Dion was rocking an eclectic full-length Gucci dress reminiscent of grandmotherly fashion. 
Stunning in vibrant pink, Dion chose not to sport earrings or other jewellery, instead returning to the pink-rimmed sunglasses she wore to the Giambattista Valli show at Paris Fashion Week earlier this month.
Read more: Celine Dion rocks Paris Fashion Week with interpretive dance 
Even the oversized cat-eye sunglasses couldn't hide Dion's excitement to be greeted with so many adoring fans at her doorstep.
Ad. Article continues below.
The Canadian songstress was happy to take time out of her day to pose for photos and have a quick chat.
Dion looked perfectly at home in her floral pink frock, strutting across the pavement in black stilettos as if Paris were her own fashion runway.
Ad. Article continues below.
Somehow, the fit and fabulous celebrity managed to make the look work, embracing the peasant-skirt hem, puffy sleeves and contrasting mandarin collar.
Dedicated fashionistas immediately recognised the dress from Gucci's pre-fall 2017 line. It's not available for the masses to purchase just yet, but it's fair game for the stars. 
With her hair pulled back in a relaxed bun, Dion managed to make the eccentric dress look like a cute casual find rather than a high-fashion find.
Ad. Article continues below.
The soaring soprano has had the time of her life in Paris recently, shocking and delighting fans with her daring fashion choices and fun-filled outings.
Read more: Celine Dion's latest extreme fashion choices explained
Whether wearing a snakeskin coat, a Pink Ladies-inspired ensemble or nothing at all, and draping herself across a car or performing interpretive dance, Dion has definitely captured the attention of the French people and she has never looked happier.
What do you think of Celine Dion's latest look? Another shocker or a flattering change?