Cats could face life indoors under new law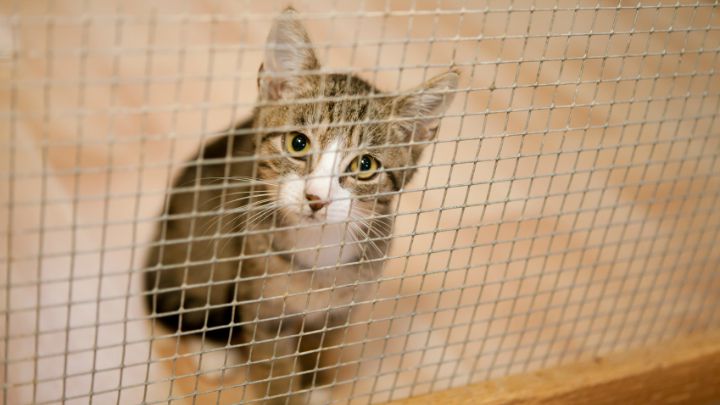 From the toughest of toms to the meekest of moggies, all cats could find themselves housebound if threatened species commissioner Gregory Andrews moves ahead with a proposed ban on free-ranging domestic cats.
Mr Andrews, who says pet cats should be contained at all times, is seeking to impose a 24-7 cat curfew in areas where there are threatened species nearby, which – you could argue – will soon be all of Australia.
The move is part of the government's feral cat plan, which includes a massive cull of wild cats, but also has pussykins in its sights as pet cats can kill native wildlife and breed with feral suitors.
Mr Andrews argues that domestic cats will be happier and healthier if they are contained within their owners' properties. Clearly, the commissioner has a) never owned a cat and b) never tried keeping one indoors.
The commissioner insists the government is "not trying to tell people what to do" but that it's what people should do.
Ad. Article continues below.
"The plan over the long term is to make this part of our culture, and then it becomes normalised … It's a journey that Australia has to go on," said Mr Andrews.
There are already a number of councils that impose cat curfews, including 12 suburbs in Canberra. Cats are allowed into outdoor enclosures or to be walked on leashes. A vet in the territory has told Fairfax that some cats get quite distressed by confinement.
The government will seek public support for the 24-7 containment requirement, which will apply to national parks and defence land, and may also involve contained areas such as islands and peninsulas where feral cat control measures have a better chance of success. If a ban were imposed, it would have to be passed at state and council levels, and would need to be carefully managed to ensure people don't dump their pets.
Brigitte Bardot recently attacked the Australian government over plans to cull 2 million feral cats.
What do you think of a 24-7 cat containment rule? Share your thoughts below.