Car companies caught refitting faulty airbags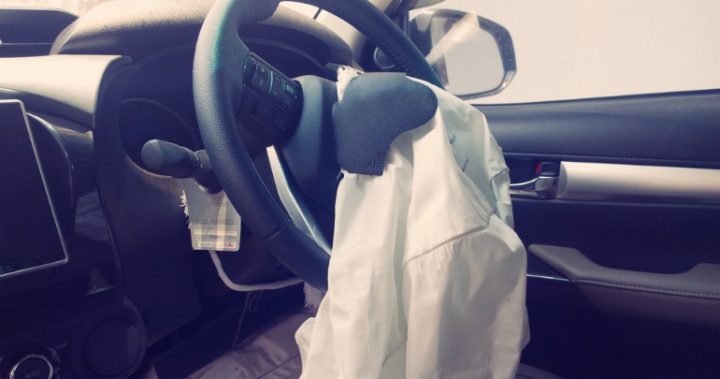 Some of the world's biggest car companies are refitting recalled Takata airbags with the same faulty products, Choice has revealed.
Thousands of Australians returned their cars to the manufacturer or dealer after the ACCC ordered a recall of the deadly Takata airbags in April.
However, Choice says Toyota, Mazda, BMW, Lexus and Subaru have admitted to refitting cars with the same faulty airbags and failed to let customers know their cars were potentially ticking time bombs.
"With 2.3 million vehicles in Australia requiring their potentially lethal Takata airbags to be replaced, it's clear the car companies are under pressure to fulfil their obligations under Australian Consumer Law. However, refitting vehicles with the same dangerous airbags still leaves people driving ticking time-bombs," Choice spokesperson Tom Godfrey says.
The airbags were recalled worldwide last year following revelations many had exploded and propelled metal shards into drivers' and passengers' faces when deployed.
Ad. Article continues below.
Last week, an Australian man became the eighteenth person killed by the airbags, while 180 have been injured worldwide.
Read more: Drivers reminded to check cars for faulty airbags after another death
The consumer watchdog says Nissan, Honda and Mitsubishi have refused to comment on whether or not they have also replaced the recalled product with the same dodgy parts.
"Although Toyota, Mazda, BMW, Lexus and Subaru admitted to CHOICE they made identical replacements, perhaps more worrying are the other manufacturers who continue to refuse to share this information with the public," Godfrey says.
"Nissan, Honda and Mitsubishi all have vehicles impacted by the recall but are remaining silent about any potential ongoing risk to the public.
Ad. Article continues below.
"We are also concerned by reports that consumers who respond to the recall and make contact with car companies are being told to wait in excess of six months before any form of remedy can be achieved."
A spokesperson for Honda told Starts at 60 that the car manufacturer was "working closely with authorities to provide whatever assistance is required".
Honda Australia has 426,000 Honda vehicles affected by the recall and 145,000 remaining to repair.
You can check if your car is affected by the recall at the ACCC Takata airbag recall page.
Update 29/07/17: Choice says Honda has admitted to refitting like-for-like- airbags and that 42,000 Australian drivers could still be at risk of injury from faulty parts.
Ad. Article continues below.
The consumer watchdog says Honda is yet to notify customers of the ongoing risk.
"It's clear companies feel little-to-no requirement to inform customers about the risks they may face. It's time for a general safety provision coupled with strong penalties to be written into Australian Consumer Law to protect consumers and end this product safety charade," Godfrey said in a statement.
Has your car been recalled? Have you been issues a replacement airbag?