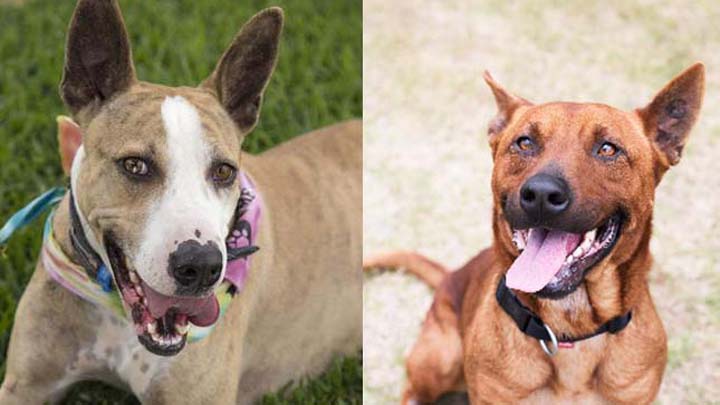 These beautiful dogs are looking for a home. Dawn and Bam Bam are currently living at the Wacol RSPCA (QLD) and we're hoping our Starts at 60 community will reach out and give these two some love. Can you help either of these doggies?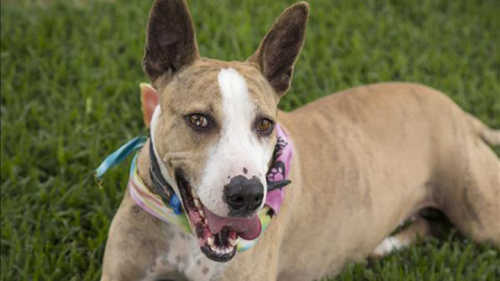 Name: Dawn
Type: Dog
Breed: Louisiana Catahoula Leopard Dog cross Bull Terrier
Sex: Female
Age: 2 years, 4 months
ID: 867603
$315 to adopt
About Dawn:
Beautiful Dawn is an extremely sweet pooch. She's a bit shy with new people but quickly comes out of her shell with love and affection. She loves being a part of the family and playing with her Frisbee! Looking for the pawfect one and only pooch? Visit Dawn today! She is desexed, microchipped, worm and flea treated – waiting for you!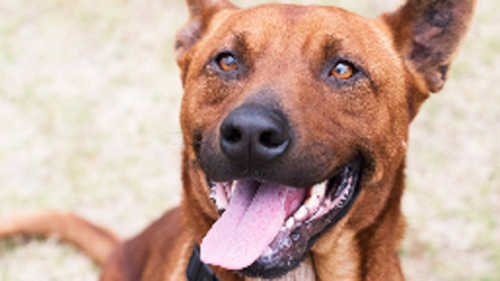 Name: Bam Bam
Type: Dog
Breed: Rhodesian Ridgeback cross Kelpie
Sex: Male
Age: 7 years, 7 months
ID: 887720
$315 to adopt
About Bam Bam:
Bam Bam will be sure to greet you with a smile and wagging tail. He's older and wiser and still very much full of life! He has great manners, is gentle and loving. Can you offer Bam Bam a second chance? He is desexed, microchipped, worm and flea treated – waiting for you!
Adopt Dawn or Bam Bam: RSPCA Brisbane Animal Care Campus, 139 Wacol Station Rd, Wacol or call 3426 9999 for more information.
A message from the RSPCA regarding dog adoption:
Matching the right people to the right dog is important to us at the RSPCA, that's why we have an adoption process. Take your time to think about what type of dog you are after, and what type of dog is right for you and your family. Our dogs have been colour coded using our Find A Friend system to give you an indication of the family type that will suit them best.
Once you have spotted that special friend, an adoption assistant will talk to you about that particular dog, its needs, and its background. We will want to know about how the dog will live, so photos of your backyard are a good way of showing us about your lifestyle. We also ask about other family members and pets, and are happy to arrange a meet and greet with you and your existing pets. Above all else, our interest is in the welfare of the dog and making sure that it finds a 'forever home'.
Each shelter will require an adoption application form to be filled, and an additional 24-hour cooling off period can be required to give you the opportunity to ensure you have made the right decision and not adopting on impulse. An interview can be arranged with an adoption officer to ensure that the best possible match has been made after this cooling off period.
Starts at 60 Pets aims to find homes for beautiful abandoned, lost or donated animals. Do you know someone who would love Dawn or Bam Bam?
Comments