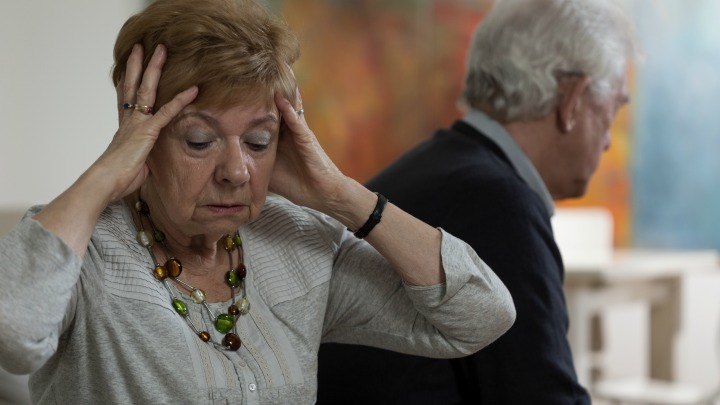 It's a question we ask ourselves regularly.
But can people actually really change?
Take a look at the sayings we are taught as we grow up.
"A leopard doesn't change its spots"
"Once a cheater always a cheater"
Ad. Article continues below.
"You can't teach an old dog new tricks"
These sayings all support the one theory, that people can't change.
Whether they're made to make us less naive or they're made to teach us to stop trying to change people, they certainly make us question whether a person can change.
I for one know that I've used them many times – both giving advice to other people and making myself think twice about another person.
How many times have you been convinced that people can't change?
Ad. Article continues below.
Think about the times you've been lied to, cheated on or betrayed.
What about the times you've tried to change people and it hasn't worked? Or the times people have promised to change and they haven't?
The way we form our answer to the question of whether people can change largely comes down to our own experiences.
But away from the old sayings, the old wives tales and what you believe from your own experiences, psychologists and other behavioural experts have their own answers and theories to the age old question.
Psychologist Linda Sapadin believes people can change.
Ad. Article continues below.
She argues that people can change, but it doesn't take a snap of the fingers for it to happen.
"Though it's true that "you are who you are" and that your personality structure "is what it is," it's not true that you can't modify, alter, or tweak many aspects of how you behave," she writes.
Sapadin believes the process of changing begins with being aware and a no-nonsense commitment to change.
So, maybe people can change themselves.
But what about our ability to change other people?
Ad. Article continues below.
No doubt you've been told at some point in your life that you can't change somebody else.
Maybe you tried to change somebody else's behaviour? Or the way somebody else thinks?
It turns out, apparently you can change somebody else.
Some psychologists argue that you can change a person's emotions.
Jeremy E Sherman writes that how we interact with people can change them.
Ad. Article continues below.
"Obviously, you alter other people's behavior when you help or hurt them physically, mentally or materially," he writes.
"How we interact with others can change which behaviors within their repertoires they present. If someone is patient here and impatient there, how we interact with them may change whether they're patient or impatient with us."
Sherman believes the saying "you can't change people" might actually mean that you shouldn't try to change them.
He also weighs into the debate about people's ability to change themselves.
"We do hear it said that people don't change. Maybe what's meant is that people can't change in the ways that they can't," he writes.
Ad. Article continues below.
"We have some power to change ourselves. We're also some-niscient about what we can change about ourselves. That is, we know some things about what we can change."
In the end, a person's ability to change comes down to whether they can recognise the need to change and their dedication to making that change.
Maybe a leopard can change its spots after all.
What do you think? Are people capable of changing?