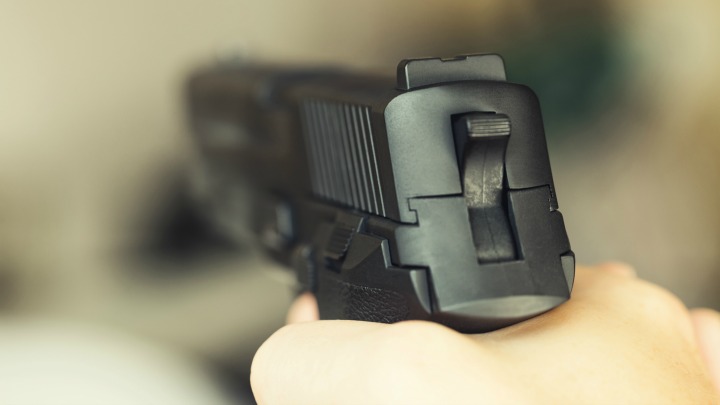 How is it that someone on an FBI 'Watch List' is able to purchase firearms legally? It's a question a lot of people might be asking today after 50 people were killed in a terror-related shooting at a nightclub in Orlando overnight.
While we should not ignore that these senseless murders were carried out on dozens of innocent people from the lesbian, gay, bi-sexual, transgender and queer communities, the mass shooting has been deemed the 'deadliest' in the past 34 years and raises certain questions about the gun culture and gun violence in the United States.
President Barack Obama was quick to deliver a statement in response to the attack.
My new fav tweet:

"We stand with the people of #Orlando who have endured a terrible attack on their city." —POTUS https://t.co/RqGFk1GFnH…

— alett (@alettlewis) June 12, 2016
While presidential hopeful Donald Trump pointed the finger — deservedly so, perhaps (the shooter was a Muslim and an aspiring Jihadi who was clearly an enemy of Western civilisation) — at 'Radical Islam', other politicians focused on a need to address the bigger issue at stake.
"We should not be selling automatic weapons which are designed to kill people," senator Bernie Sanders says. "We have to do everything that we can on top of that to make sure guns do not fall into the hands of people who should not have them, criminals, people who are mentally ill…"
It only took one such gun massacre in Australia before serious action was taken.
What are your thoughts on the mass shooting in the US? Does this country need to take action over its gun laws?
Comments