Buster wants somebody to love
This beautiful boy is looking for a home. He's currently living at the Yagoona RSPCA (NSW) and we're hoping our Starts at 60 community will reach out and give him some love. Can you help him?
Name: Buster
Type: Dog
Breed: German Shepherd Dog x Irish Wolfhound
Sex: Male
Size: Large
Age: 1Yrs 2Mths
Animal ID: 300582
Ad. Article continues below.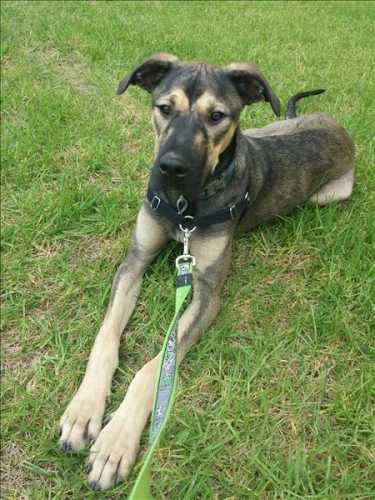 A little bit about me:
Hi there! My name is Buster and I am ready to get settled into my new home!
I am a young dog that is looking for a home where my owners will have time for some basic training with me. I'll need to continue basic manners and obedience training as I tend to jump up on people when I get excited. The staff at the RSPCA have helped me with this training but I will need my new family to continue this and staff are more than happy to take you through this if you have any questions. I need an owner who can exercise me daily and keep me involved in as many activities as possible.
I can get a little mouthy when excited in play, so unfortunately I can not go home with any kids under 12 so I don't accidentally hurt them. I can get a little excited over cats and pocket pets and may chase them so can not go home with them as I wouldn't want to scare them. If I sound like the perfect dog for you please bring all members of your family to meet me so that we can spend time together and hopefully I can become the newest member of the family.