Bronwyn Bishop refuses to apologise - see the Australian public's amazing response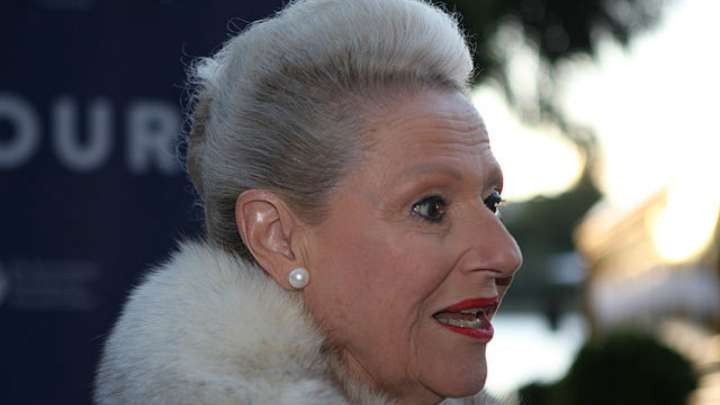 It doesn't seem like Australia will be getting a direct apology from Bronwyn Bishop anytime soon – and the Australian people don't seem very happy about it.
The Speaker of the House of Representatives, responding to calls for her to resign over a recent $5,200 flight from Melbourne to Geelong, has responded to the criticism. However, her response has left many Australians wanting.
She acknowledged it was an error in judgement, and "clearly unacceptable". However, asked if she would apologise, she simply said "the biggest apology one can make is to repay the amount".
"When I saw the figure, it looked large and I thought I should pay it, and am paying it".
She did, however, use her time in the spotlight to snipe at those criticising her.
Ad. Article continues below.
"There's been a political beat-up and I'm very sorry it's taken the heat off Mr Shorten and his triple-whammy carbon tax bill," she said.
She also likened it to Joe Hockey's recent controversial comments about the poor. "Joe says some funny things sometimes, doesn't he?"
"I think he said poor people don't drive cars or something."
The Australian people were quick to respond.  Comments on the newly-dubbed "ChopperGate" have since exploded on Twitter, with comedians, journalists and politicians alike keen to join in on the matter.
Read some of the most memorable comments below, and tell us: do you agree? Is Australia right to bite back so hard at Bishop? Or has she done enough to make amends?
.
Ad. Article continues below.
Hockey: The poorest people don't drive cars. Bishop: Neither do I, darling! #auspol #BronwynBishop

— Mark Humphries (@humphriesmark) July 16, 2015
Still not sure if that was a press conference or performance art. #choppergate #BronwynBishop

— Kristina Keneally (@KKeneally) July 18, 2015
Thought about catching a chopper home from work but decided to endure the traffic instead #choppergate

— PatriciaKarvelas (@PatsKarvelas) July 17, 2015
Ad. Article continues below.
Can we nickname her 'Chopper Bishop' now? #auspol #choppergate

— Jacqui Durrant (@JacquiDurrant) July 16, 2015
PMO MEDIA RELEASEDue to circumstances beyond our control the start of 'good government' has been delayed yet again#shenua #choppergate

— Ray Martin (@Raymartin55) July 16, 2015
Ad. Article continues below.
"The question of the helicopter." One of Plato's undiscovered dialogues. #choppergate

— Rick Morton (@SquigglyRick) July 18, 2015
Many Aussies are struggling to make ends meat, yet our politicians think it's acceptable to abuse the public purse #choppergate #auspol

— Clive Palmer (@CliveFPalmer) July 18, 2015
Hubris: a person in authority becomes so proud of their exceptional qualities that they form a delusion they are equal to gods #choppergate

— Andrew Catsaras (@AndrewCatsaras) July 18, 2015
Ad. Article continues below.
If @TonyAbbottMHR thinks Bronwyn Bishop helicopter flight abuse is "village gossip"why did he so ruthlessly pursue Peter Slipper? #hypocrisy

— Christine Milne (@ChristineMilne) July 18, 2015
Mum on Bronwyn Bishop: "she's going to need a new Hermes handbag just for all her receipts."

— oneplanetmikey (@oneplanetmikey) July 15, 2015
Ad. Article continues below.
Bronwyn Bishop says her $90k 1st class European trip & $5k helicopter ride were within guidelines. Time perhaps, to rewrite the guidelines?

— Lisa Wilkinson (@Lisa_Wilkinson) July 15, 2015
And that was Bronwyn Bishop doing an expert impression of a crash test dummy there.

— Bernard Keane (@BernardKeane) July 18, 2015