Breaking news: Over 60s are having sex!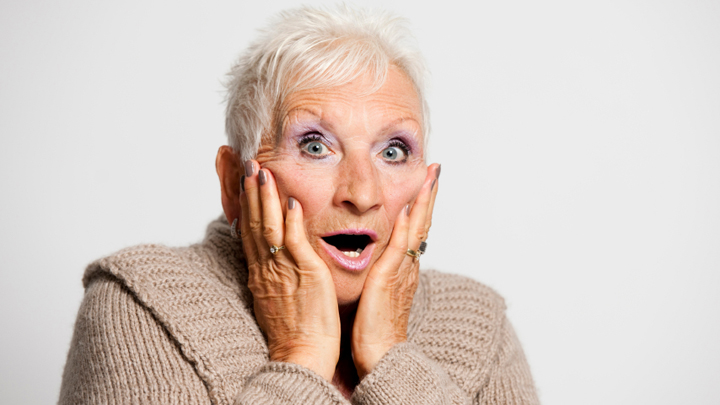 We could hardly believe it when this report came into our inboxes today – we nearly fell over!
A new study in Obviously Weekly, ahem, Annals of Internal Medicine, has revealed that nearly six in 10 women over the age of 60 in relationships are still sexually active.
A wonderful Daily Mail article has said that "the new study contradicts the commonly held thought that women stop having sex after their childbearing years". How refreshing!
They even captioned a photo "Good for granny".
According to study author Holly Thomas of the University of Pittsburgh told HealthDay, the new study was completely groundbreaking. No one had ever considered that over 60 women would so much as get naked in front of their partners as have sex.
Ad. Article continues below.
"People assume as women get older, they automatically become sexually inactive and sex is not as important to them, which isn't necessarily the case.
"We assume that sex goes downhill as we get older, but these findings suggest women are maintaining sexual satisfaction as they get older", she said.
A survey of 2,100 women between the ages of 28 and 84 found that of the women over the age of 60, married or living with a partner, 59 per cent said they'd been sexually active in the six months before the survey.
Journalists at the Daily Mail were as flabbergasted as you and I, saying, "The idea that women stop having sex as they age appears to be a misconception since several other recent studies have shown similar results".
They observed this worrying trend has been proven in various other studies – another published this year found "half of men over 70 and nearly a third of women over 70 are still having sex".
Ad. Article continues below.
It seems our children were wrong: we do have sex once we hit the big 6-0! Finally, someone believes us.
Tell us your thoughts on these shocking revelations below.