Breaking news: Mark Latham still not shutting up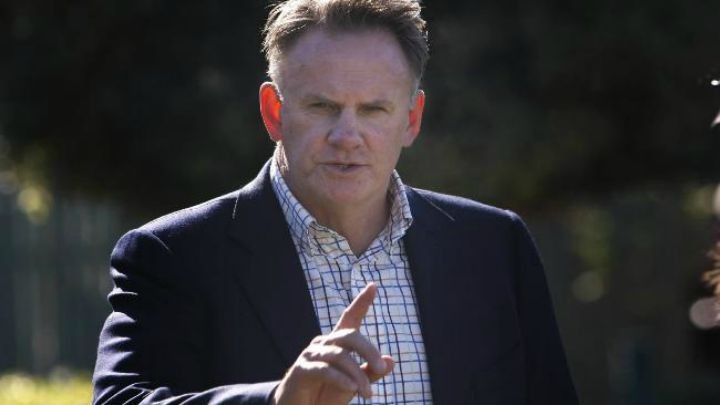 Mark Latham hasn't had the best week. A week ago he lost his controversial column for the Financial Review, amid accusations of tweeting abuse to high-profile Australian women.
Now he's facing criticism for his behaviour at the Melbourne Writers Festival, where, according to the ABC, he lashed out the interviewer and audience.
Mr. Latham was booked to give a talk on politicians-turned-journalists, and whether it was possible to write objectively about politics. The audience got a little more than they bargained for.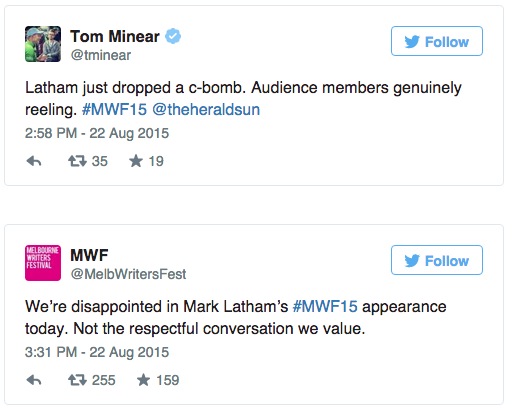 Radio National's Jonathan Green, who hosted the event, asked him about the "Real Mark Latham" twitter account at the centre of the controversy.
Ad. Article continues below.
The owner of this account – which is tied to an address owned by Latham, but has not been verified as official – has been accused of sending provocative, abusive comments to women such as Mia Freedman, Leigh Sales, Annabel Crabb and Lisa Wilkinson.
Mr. Latham refused to reveal whether he was behind the account.
"Jonathan, Jonathan, Jonathan. The last eight days have been wonderfully hilarious," he said.
"This is how I talk … and if you don't like it, you can f*** off".
"What's wrong with a bit of unfiltered conversation? And the word f*** and c***, they've been on the front page of the Australian so they've been legitimised, so let's get right into it — f***, c***, poo, bum".
Ad. Article continues below.
He described Green as a "bigot", refusing to be interrupted, and delivered into into a tirade against "rich girls" and "left-feminists", and reportedly clashing with members of the audience.
According to The Guardian, he said his family believed he would be "crazy to spill your story for free to a wanker like Jonathan Green … You should sign up to the commercial opportunities. Which, of course, I have".
"It was a little mini festival of dangerous ideas", Mr. Green later told the Guardian.
"I think it was disrespectful of the audience who paid good money – probably out of respect for his work, which is something I in large part share."
How do you feel about Mark Latham's recent behaviour? Do you want to hear his side of the story? Should he be given a pedestal?