BREAKING: Former cricketer Max Walker has died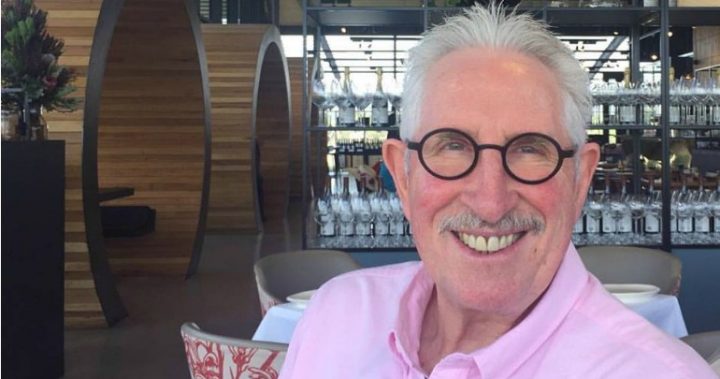 UPDATE: Max Walker had been battling cancer for two years before his death.
The Courier Mail has confirmed Walker had been diagnosed with cancer two years ago.
Tributes are flowing for the 68-year-old on social media.
Former cricketer Kerry O'Keefe wrote a tribute to Walker on Twitter.
"So sad… melanoma… gentle man… gentle inswingers… won Tests… won series… decent… respectful… vale T Foot!" he wrote.
Ad. Article continues below.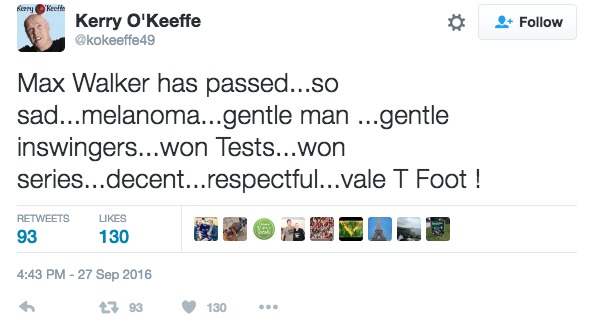 BREAKING: There's been some sad news today for sports fans, with the death of sports commentator and former Australian Test Cricketer Max Walker.
9 News has confirmed the 68 year old has passed away.
Walker had a celebrated 18 year international cricket career, making his Test debut in 1972.
He played 38 Tests for Australia and 70 first-class games for Victoria.
Ad. Article continues below.
During his career, he was nicknamed Tangles for his unusual bowling.
After his cricket career, he start working with Channel 9 reading sports reports before working as a commentator.
You might remember Walker as the host of the Sunday Footy Show from 1993 to 1998 and Nine's Wide World of Sports until 1999.
His voice was also heard commentating for the ABC and other radio stations.
Ad. Article continues below.
In 2011 he was named as a Member of the Order of Australia.
Outside of the world of sports, Walker was renowned for his work with youth and social welfare organisations.
More details will be provided as they come to light.