Brace yourselves - wild weather is heading our way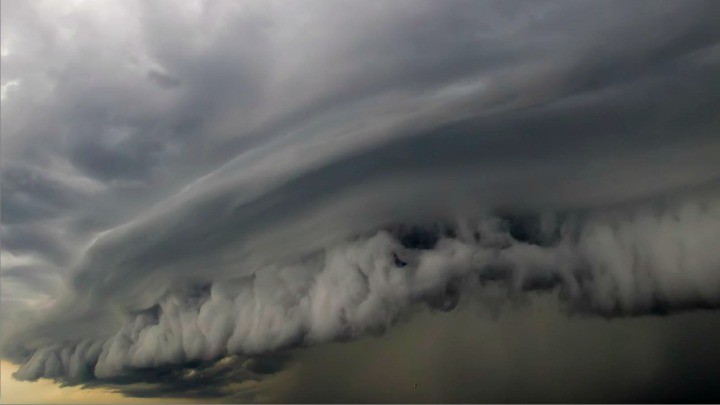 While many Starts at 60 readers (especially those in Sydney and Melbourne) have been feeling wet and cold this past week, we may soon have more to worry about.
Agricultural Minister Barnaby Joyce has warned Australia of a "double whammy" – two major risks that could spell some seriously bad weather.
According to The New Daily, we face a rare combination of two events: the return of the infamous El Nino in the Pacific Ocean, and the simultaneous effects of a similar phenomenon, the Indian Ocean Dipole.
Between them, they are sucking our usual rainclouds away, which could make the year one of Australia's driest years on record.
"We are seeing the dominance of the two main drying factors. The tropical Indian is drying us out and the tropical Pacific is drying us out", said Dr Andrew Watkins, a senior climate predictor at the Bureau of Meteorology.
Ad. Article continues below.
The Bureau recently told a Senate hearing that the planet may have its hottest year on record due to these two events.
Dr Watkins said the Indian Ocean Dipole – caused by a clash of warm and cool temperatures – is taking warm water away from Australia, essentially pulling the chances of rain away with it.
"It's good for Africa. It will help with the droughts in Somalia and other places, but not so good for Indonesia, Borneo, Papua New Guinea and Australia".
It is expected that we'll face the worst of it in November, with Brisbane, Sydney, Melbourne, Canberra and Hobart most likely to suffer. But this is clearly the biggest concern to Australians in dry bushfire regions.
This is a particularly worrying wake up call to anyone who lives in a risky area. According to News Local, only half of NSW residents currently living in these areas have a survival plan in the event of a bushfire.
Are you concerned about the upcoming dry spell? How will it affect you? And what's the hottest drought you remember?