Boomerang kids are costing us $30,000 every year they stay at home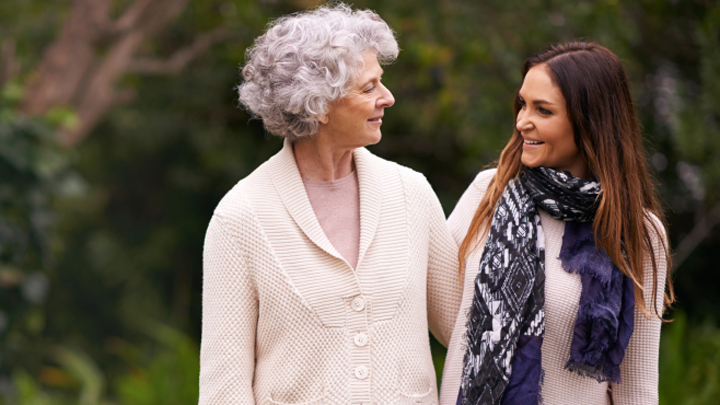 Being a parent is wonderful but there comes a time when you just want to relax and make time for yourself. When most people have children, they think that it'll be around 18 years and their son or daughter will be living their own life and you'll be free once again to do whatever you please. But the reality is much different than that with 1 in 4 children aged 20-34 still living at home with their baby boomer parents.
And it's costing us dearly – $30,000 to be exact, according to Curtin University's latest study.
The Curtin University working paper on the impact of children on an older couples' wealth says the "financial impost upon parents (is) in the vicinity of $30,000 per child per year relative to couples with no children".
This means we, on average, spend $600 a week on an adult child just so they can live under our roof.
According to Australian Youth Affairs Coalition National Director Leo Fieldgrass, "It's a vicious cycle.
Ad. Article continues below.
"Young people can't find suitable accommodation and young people can't find suitable employment to actually pay for accommodation.
"It's incredibly difficult for young people to get a foot on the housing ladder because of situations like negative gearing", he told The New Daily.
So why are our adult kids really wanting to stay with us so long? Well, 25 per cent of 18-34 year olds claim they get assistance purely so they can save for their own home. Is that the reality for you?
Housing affordability isn't helping the boomerang children situation for parents, who agonise over whether their child in their 20s or 30s, or sometimes even 40s, will ever leave.
And we don't want our children to struggle so we feel we need to be that olive branch although when push comes to shove, we really want our children to be able to pick themselves up.
Ad. Article continues below.
When 
the 
Boomers
 were
 young, 
the 
main
 reason 
a 
young 
person
 moved 
out
 of
 the
 parental
 home
 was 
to 
get
 married and now, Gen Y don't feel like that is an enormous priority, with independence the main reason to leave home, so what is the opposite of that? The most common reason for staying are often finance related.
Mark McCrindle from McCrindle Research said, "Australians
 in
 their
 20s
 have
 made
 living
 with
 their
 parents
 work. 
Less 
than
 1%
 cites
 family
 conflict
 as
 an
 issue 
that 
has 
caused 
them 
to 
leave 
home. 
And
 parents
 today 
are 
welcoming 
their 
adult
children
 back.
 The 
Boomers 
are
 too  
young
 to
 be
 empty-nesters 
and,
 despite 
their
 complaints, they enjoy it".
Is that true? Are we doing this to ourselves? Is it our fault we let our children stay at home longer?
Tell us, do you still have children who live at home? Why are they there and what are you doing to support them? Is it getting too much?