Bolivian grandmothers have found a fantastic way to stay fit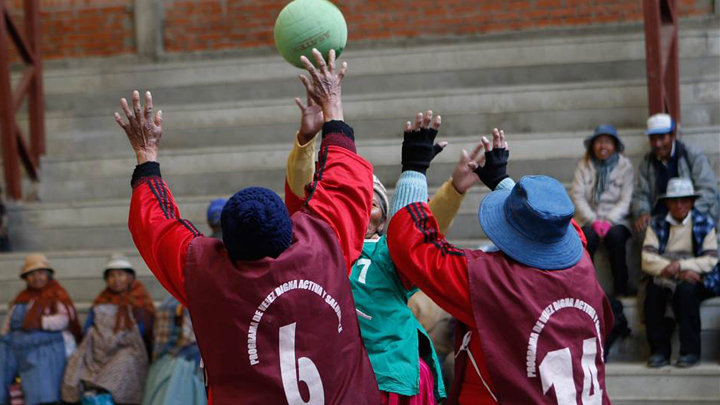 Bolivia is a rich, cultural country set in the middle of South America. It is known for having the highest city in the world, La Paz, but one thing Bolivia isn't known for is its sport!
These innovative grandmothers on the outskirts of the city 3600m above sea level have been playing handball every Wednesday to stay fit.
Dozens of traditionally dressed Bolivian women get on a covered court and play ball with one another. There's about 10,000 over 60s in the program and it was designed to help seniors feel less neglected and get exercise, as well as provide free medical care. There are some competitive players but most go to meet friends and share stories.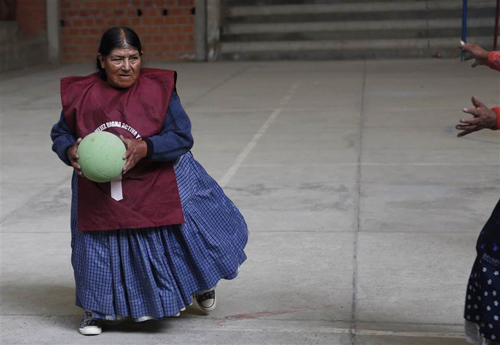 Grandmothers are known in the indigenous Bolivian language of Aymara as "Awichas" and warm up for their handball games by singing traditional Andean music.
Ad. Article continues below.
"There are days my knees hurt from rheumatism, but when I play it goes away", 77-year-old Rosa Lima told NBC. "This helps us a lot, says Juana Poma, an 84-year-old great-grandmother of five. "Look, I'm full of life, but I'm also thinner"!
Can you imagine doing something like this? Would you get involved? Tell us below.