Bob Hawke wants us to hold more summits: Do you agree?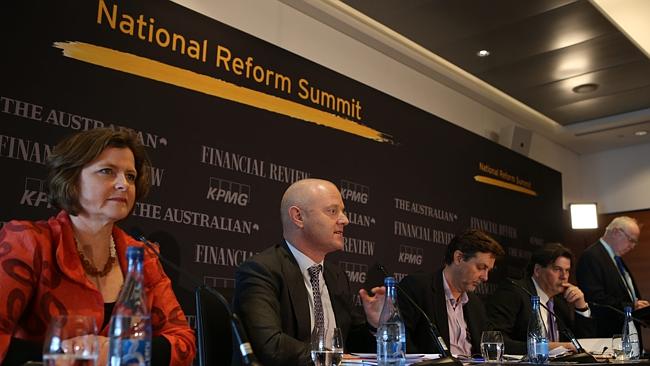 Bob Hawke has urged politicians and business people to hold more political summits like they did in the old days to find unifying ground on which to build better reform.  Today, Mr Hawke spoke at the National Reform Summit,  and The Australian  reported that the former Labor prime minister and ACTU leader was thrilled to be there and support "summits" as a way of informing policy.  But in this day and age of the internet, modern surveying tools and an ability to collaborate online, do you think Summits are a sensible idea?
Many here today might debate the benefit of summits on Government progress.  The topics on the agenda to this week's event seem to be "the big untackle-ables" for the Federal Government, that is, the National Reform Summit was expected to recommend that Australia has a full review of the entire retirement income system – including pension and superannuation taxes, hardly likely given how close an election is.  But all the people you would expect in the retirement collateral discussed it for a day…
BCA president Catherine Livingstone said the concept of retirement itself needed to change from a reward from a life of hard work and an entitlement to something different.
"It has created an artificial discontinuity between work and the rest of our life," Ms Livingstone said.
"Rather than we work, we stop and then we retire, we could imagine that we have a life full of transitions."
National Seniors Australia chief executive Michael O'Neill said pensions are an essential safety net.
"We also need to encourage and maximise self-reliance," Mr O'Neill said.
Older Australians were a market opportunity rather than a burden, he said.
Council on the Ageing chief executive Ian Yates said growing older was kind of like a "grudge purchase".
"I don't think retirement into the future means what it used to mean but it doesn't mean working until we drop," Mr Yates said.
Tax reform, fiscal policy, affordable housing, health costs and workforce participation were all issues integral to retirement income.
"We need to recognise that we do have a pension system that is highly targeted," he said.
A comprehensive, independent retirement income review was needed, he said.
So we went into the day knowing the issue needed to be addressed, and left with people saying it needed to be addressed… Does that make a good summit?  
Ad. Article continues below.
Mr Hawke, who was Prime Minister from 1983-91 is a great believer that the Government's National Economic Summit in April 1983, was a springboard for the transformative reforms delivered in the 1980s and 90s.
"I fundamentally believed that there had to be significant reform because the Australian economy was going backwards," Mr Hawke said. "I always quote the words of Lee Kuan Yew, who in 1980 said if Australia kept going the way it was, it would end up as 'the poor white trash of Asia'. I believed he was right.
"So I called the summit. I asked Treasury to give all of the delegates all the information that we had been given. I wanted people to have an objective assessment of the challenges and dangers that faced the economy and to know the things that had to be done in response."