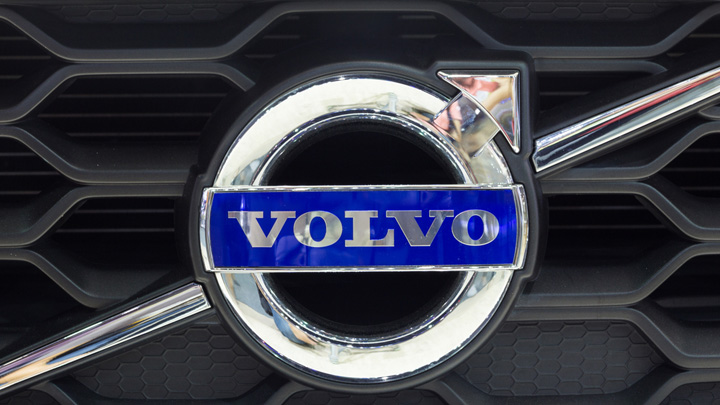 It was once generally acknowledged that Volvo owners wore hats while driving, listened to the ABC and had compost bins in their backyards. Some were even rumoured to have compost bins in their Volvos which they drove very slowly to gatherings of fellow quilt makers.
The Volvo was safe, reliable and as durable as a tractor, the difference being that most tractors were faster.
That Volvos can now be seen snapping at the rear tyres of V8 Supercars in competition racing and on occasion, leaving them in their exhaust fumes, is an indication of how things have changed.
They are now shopped alongside BMWs, Audis and Mercedes-Benz and the company has a strong model line-up, the newest of which is its full size SUV, the XC90.
Volvos are proudly proclaimed to be Swedish, which they are with most production taking place in Sweden or Belgium. Less is made of the fact that Chinese company Geely bought the company a few years back and its headquarters are now in Shanghai.
Then again, those stanchions of the British automotive industry, LandRover and Jaguar, are owned by the Indian company Tata. Queen Victoria would not have been amused.
The XC90 is an important model for Volvo which has used its launch to reinforce the company's commitment to passenger safety. By 2020, Volvo says its aim is to have no fatalities in Volvo cars, a worthy, if ambitious, aim.
Those old Volvo tractors might have been slow but they were safe and the new all wheel drive XC90 delivers best practice safety technology.
There is Safe Positioning Capability which senses if the car has left the road and which tightens the seatbelts of all occupants in anticipation of a crash.
There's also an auto-brake at intersection system which will stop the car if you turn across oncoming traffic. On top of this is this there is city-safe AEB braking technology which brakes the car if it detects an errant pedestrian, a rear collision detect system and a cross-traffic alert.
Volvo has also gone for the luxury look with genuine wood trim, thick carpet, leather and brushed aluminium decorating the cabin. The seats are wonderfully comfortable and electrically adjusted and there's a 12.3-inch centre screen that controls all car functions from air conditioning to phone and radio.
It works like a smart phone, is not difficult to use and once you master it, continues to amaze. There's enough room in the XC90 to hold a school reunion with hectares of luggage space with the third row of seats folded flat.
The entry level D5, priced at $89,950, features a twin-turbo diesel that produces 165kW of power at 4250rpm and 470Nm of torque which propels its significant weight of 1970kg from 0-100km in 7.8 seconds while consuming an average of 6.2 litres of fuel per 100km.
The petrol-powered T6 uses both a supercharger and turbocharger to give 235kW and 400Nm, an acceleration figure of 6.5 seconds and fuel consumption of 8.5 litres.
On the road, the XC90 feels solid and well planted. The petrol engine is responsive, the eight speed automatic gearbox imperceptibly smooth and the cabin exudes an air of luxury.
It's a consumate cruiser and consumes the highway kilometres effortlessly while its passengers sit in silent, cosseted comfort.
It's up against some strong opposition in the likes of Audi's new Q7 and the aforementioned BMW X5 but it sounds a slightly different note to these vehicles, is packed with an impressive array of safety equipment, looks as modern as tomorrow and bears absolutely no resemblance to a tractor.
VOLVO XC90
Price: D5 diesel from $89,950 and T6 petrol from $93,950 plus on-road costs.
Engine: 2 litre four cylinder turbo diesel or 2 litre turbo-supercharged petrol.
Output : 165kW, 470Nm for the D5; 235kW, 470Nm for the T6.
Transmission: Eight speed automatic.
Fuel consumption: 6.2 litres per 100km D5; 8.5 litres per 10km T6.
Share your thoughts below.
Comments