Birthday cakes are off the menu thanks to sugar police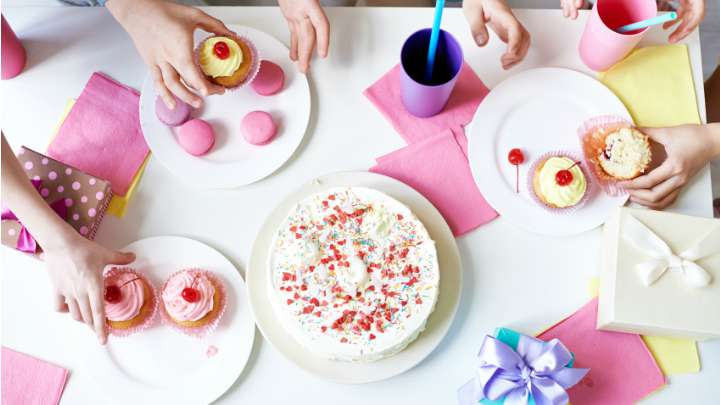 First came the allergies hysteria, now comes… the great sugar ban. While we certainly don't advocate kids eating red cordial and chocolate biscuits for breakky, we do wonder if this latest ban isn't going too far.
A childcare centre in Sydney has banned birthday cakes to stop the kids from eating too much sugar and also to make sure any kids with allergies don't feel left out.
The Only About Children (OAC) early childhood centre in Surry Hills banned birthday cakes after some parents complained their children were eating too much sugar because of the number of birthdays celebrated each week. Seventy-three children attend the centre.
A representative from OAC told the Sydney Morning Herald, "Birthday cakes exceed the nutritional guide for early childhood and some children were left out of birthday celebrations because of their allergies."
Other parents of the centre, however, are reportedly not happy about the ban, and would like to see other measures put in place, such as serving smaller slices and replacing afternoon tea, rather than adding the cake to the food the kids eat that day.
Ad. Article continues below.
One parent told The Age: "The birthday cake is a tradition, it's a coming together over something pleasant and enjoyable. It's those little moments of fun that make it a very important social event for the kids."
OAC has provided some alternative ideas for parents to help their little ones celebrate their birthday, including "making a crown to wear on the day, whizzing up healthy fruit smoothies with their classmates or choosing which activities to do.", reports the Daily Mail.
The centre director said, "Children's birthdays are exciting milestones and are important to recognise and celebrate at the campus. But in doing so there are many aspects we might like to consider, including family culture and preferences, health and nutrition, equality amongst the children and a sense of fun.
"With this in mind we have made the decision to stop the bringing of birthday cakes on children's birthdays to campus."
According to a booklet released by the Australian Government on running a health childcare centre, birthday cakes represent another risk to children: "'One of the ways of minimising the spread of droplet infection [from blowing out candles], is to encourage parents to provide individual cupcakes with a single candle on the birthday child's cake."
What do you think of this ban on birthday cakes?