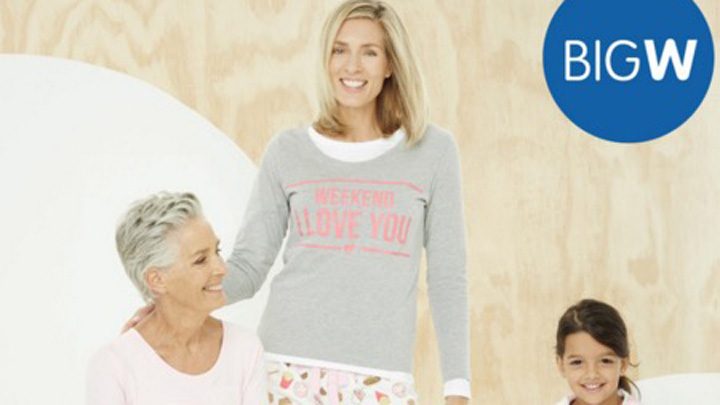 Big W is not one for social media gaffes but overnight the discount retailer's Facebook has lit up with women who have taken offence to an ad that says a vacuum is the ideal Mother's Day present.
Big W's latest catalogue, as well as in-store advertising, says a new Dyson vacuum is perfect for Mum for mother's day, a move that has been labelled as sexist and wrong.
Shopper Lyndsey Regan-Evans had seen shelves full of Dyson vacuum cleaners under a 'Happy Mother's Day' sign in her local store, and posted it to their Facebook page with her critique.
She said she 'loved' her own Dyson, but didn't want a 'bloody cleaning appliance for Mother's Day'.
Despite saying it was wrong, Ms Regan-Evans also said she didn't find it offensive and thought it was 'funny'
Ms Regan-Evans told Daily Mail Australia she found it funny because it was sexist and BIG W was oblivious as to why.
'I'm sitting at home breast feeding after being up all night and here's an idea for my first Mother's Day – a bloody vacuum' Gee what a reward.'
She said the way to decide if it was sexist or not was to see if it had featured in BIG W's Father's Day display.
BIG W apologised for any offence caused and said the vacuums weren't intended to be 'purposely directed as gifts for Mother's Day'
It also said they were featured items on offer in its catalogue, and apologised for any offence caused.
One woman wrote in response: 'I'd love a new Dyson, I don't find it offensive at all. Nothing better than new appliances in my opinion. Better than a robe and slippers. Even though it's the thought that counts.'
We had a look at the Big W website and sure enough, in the Mother's Day catalogue, there's a page dedicated to the Dysons: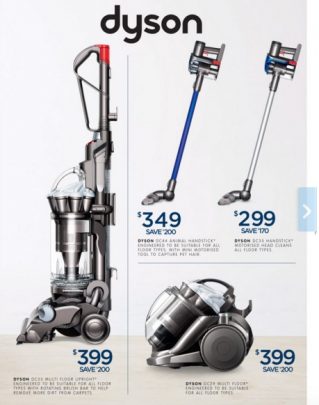 Tell us, do you think appliances + mothers = sexism?
Comments