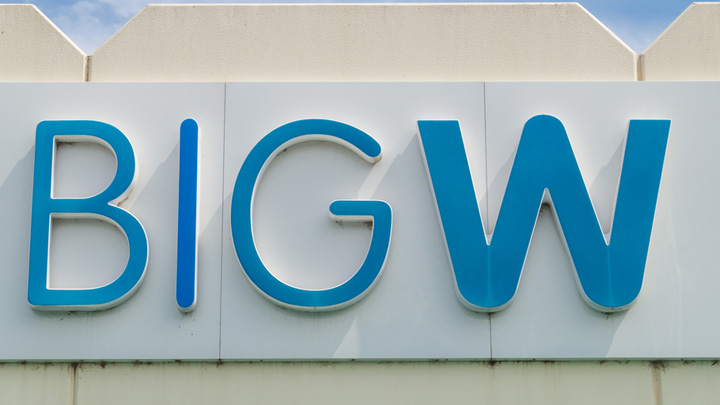 Big W customers have been left fuming after discovering their Everyday Rewards card (now called Woolworths Rewards) is useless at the checkout.
And now people have taken to Facebook to ask the retailer what's going on, with Kathy asking "Why have you stopped the everyday rewards program in the Big W stores?", echoed and liked by other customers.
When customers try to use their rewards card, it scans but when you check your docket, you have earned no extra points. Starts at 60 rang a local Big W for an explanation and a staff member said that the decision was in Woolworths' hands and they were deeply sorry to customers as they are not able to make changes to registers.
For the past six years, Woolworths loyalty program members have been able to earn one Qantas point for each dollar spent over $30 at its supermarkets and BWS bottle shops, and one point per $2 spent over $30 in store at BIG W, reports SMH, however this is no longer the case at Big W.
Woolworths' website boasts that you don't receive points anymore, just "Woolworths dollars" that take money off a shop. So far this change has caused anger to shoppers when they used to get a couple of dollars off every shop, but now rarely do.
A rant by customer Scott Mate went viral in December after he wrote on Woolies' wall: "I used to love your rewards card, until its so-called upgrade. I was an average spender of $200 to $300 per week for the basic fact I'd get weekly bonuses of $20 to $30 on my purchases to be spent on my next shop or some random midweek items.
"I've had the new upgraded 'Rewards' for now a few weeks and have earned a whopping accumulation saving of $4.80 on an amount of shopping in excess of $1000 (previous returns of $80+)".
There is no further information at this time about why Big W purchases are eligible on the card, however some speculate it could have something to do with rumours that Woolworths are moving away from the ailing brand.
Whatever the outcome, we know that SAS readers love Big W – so tell us today: do you think this is ridiculous? Are you annoyed that you can't use your rewards cards to gain points?
Comments