Big hair, Beatles and birth control: My memories of the Mini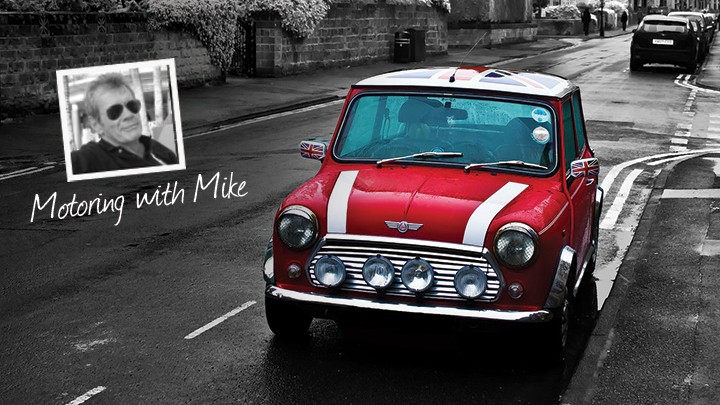 If there is one car that defined the 1960s, it was the Mini.
If you didn't own one then you wished you did. Almost certainly you had a mate who owned one or your boyfriend drove one.
The Mini was the first car to become a fashion statement. If the term "lifestyle" had been invented then, it would have been attached to Mini ownership.
The Mini was big hair, big boots, Beatles and birth control.
Young women drove Minis and photographs of long legged models emerging from Minis in English High Streets were splashed across the pages of glossy magazines in London, Paris and New York.
My cousin, the antithesis of a leggy London model, bought one of the early Minis and arrived at our house fresh from the showroom.
"Get in," he said as my family and I stood on the footpath outside our modest Brisbane cottage and stared at what was to become one of the motoring success stories of the century.
"We won't fit," said my 185cm father.
"You'll fit. Get in."
Ad. Article continues below.
We folded the front passenger seat forward and Mum, my two siblings and I climbed in the back. Then we flipped the seat forward and Dad edged into the front seat.
"Amazing, isn't it?" said my cousin, and off we roared.
The year was 1961 and you could buy a brand new Mini, which came with sliding windows and no seatbelts, for $1550.
The Mini faded in time, like many of the idols who'd driven them in the sixties but unlike ageing rock stars, managed a rebirth.
BMW bought the brand back to life in 2001 and has just launched the most powerful Mini yet, the Mini JCW. Priced from $47,400, it's almost the most expensive.
Ad. Article continues below.
Step back in time, drag out the big boots, apply several layers of mascara and get on down to a BMW dealership, which sells Minis in stand-alone Mini Garage showrooms, and take one for a test drive.
You might take it a bit easy at first. Flatten the accelerator and you'll find yourself doing 100kmh precisely 6.1 seconds later.
The interior is not what you could call sombre with flashing lights reminiscent of a sixties disco.
It's also crammed full of standard equipment such as dual-zone climate control, head-up display which projects you speed and engine revs onto a screen in your line of sight, cruise control, trip computer, reversing camera and rear parking sensors.
It's a three door model and like the original Mini, there's still not a lot of room in the rear seat which is only adequate for short journeys and the boot is small at 278 litres.
Ad. Article continues below.
Some road noise intrudes into the cabin which is due to the coarse chip bitumen we use on our roads and in part to the run-flat tyres fitted. Solution: turn up the sound system.
It does, however, go around corners as if on rails. It has a wonderful exhaust and fantastic brakes.
If you want to alter the Mini's character, select one of three driving modes – Mid, Green or Sport – which will alter the response from the transmission, accelerator and suspension accordingly.
The Mini lives on in a number of guises. There are five door models and a cabrio and a number of engine choices but for the Mini with the mostest, it's the Mini JCW.
Nuts and Bolts:
Price from: $47,400
Engine: 2.0-litre petrol turbo with power of 170kW and torque of 320Nm
Transmission: Six speed manual or automatic
Fuel consumption: 5.7litres per 100km for the automatic and 6.7 litres per 100km for the manual.
Are you as fond of the Mini as Mike is? What's your biggest memory of this iconic vehicle?