Beware the deadly washing machine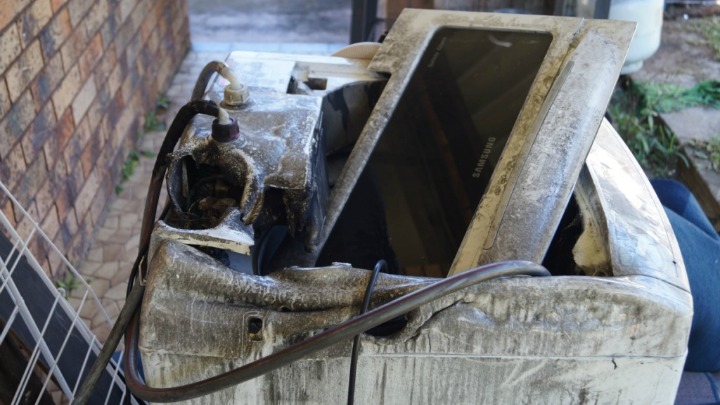 Several models of top-loader washing machines have been recalled after causing at least 60 house fires, and a total of 179 incidents in homes across Australia.  Read on to find out if yours is one of the machines listed.
The original recall on six Samsung top-loading washing machines began in April 2013, but most have not been surrendered. Today, we're asking you to double-check that your washing machine is not one of the affected models, as smoke, sparks and fire are a very real danger lurking in your laundry.
Samsung has advised New South Wales department of Fair Trading that 150,000 machines have been sold in Australia through various retailers between 2010 and 2013.
The model numbers are:
SW75V9WIP
SW65V9WIP
SW70SPWIP
SW80SPWIP
WA85GWGIP
WA85GWWIP
Ad. Article continues below.
These washing machines are so notorious that one victim reported in the Sydney Morning Herald that the first question fire-fighters asked when they arrived at her house was "'You alright love? … Was that a Samsung washing machine?"
Fires occur when internal water condenses onto an internal connector (motor connection) causing tracking.
If you find you have an affected model, Samsung will arrange for an authorised service technician to provide a free in-home service.
If you choose not to have your machine looked at, it is advised you only use the machine while you are at home. Should smoke or fire occur, turn the machine off at the wall first.
There are 83,000 defective machines out there, so let's find them! You can find the model number on the back of the washing machine.
Samsung has set up this webpage for more information about the recall: www.samsung.com/au/washingmachinerecall/
Will you help us spread the word? Share this story with your friends!