Beer is likely causing arthritis of your knees, wine could make it better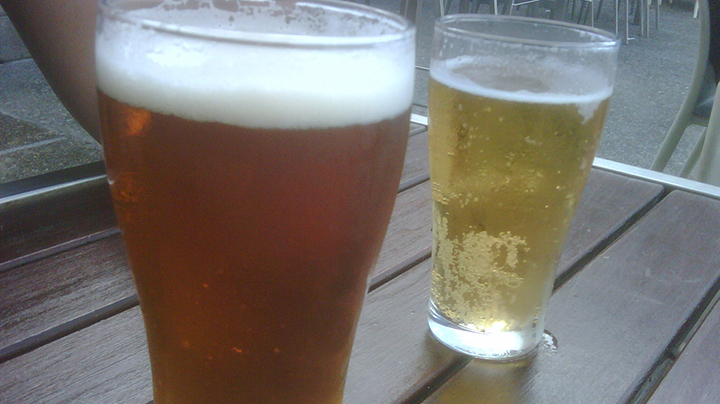 If you drink beer, be warned… you could be significantly more prone to osteoarthritis of the knee and hip than wine drinkers.  A new study by the University of Nottingham conducted at a large scale, over a long time,  has pointed to data that shows beer drinkers who consumed more than 20 units of beer per week were 93 percent more likely to have arthritis of the knee.
Researchers studied 3,171 participants, each caucasian men and women, between 45- and 86-years old, of which more than 2000 had diagnosed osteoarthritis cases, and over 1000 acted as controls.
They assessed weekly alcohol consumption exploring  the consumption of beer, wine and spirits in detail.
And the findings showed that people who drink wine are less likely to suffer from osteoarthritis of the knee and hips. Wine consumption, however, was associated with a reduced risk of knee osteoarthritis. A reduced risk was also seen for spirits in hip osteoarthritis with a dose response relationship.
In contrast, non-alcoholic beverages did not appear to associate with knee and hip osteoarthritis.
Ad. Article continues below.
Their findings are published in the journal Arthritis Research Therapy.
Have you or your partner battled with osteoarthritis?  Have you got a history of beer drinking?