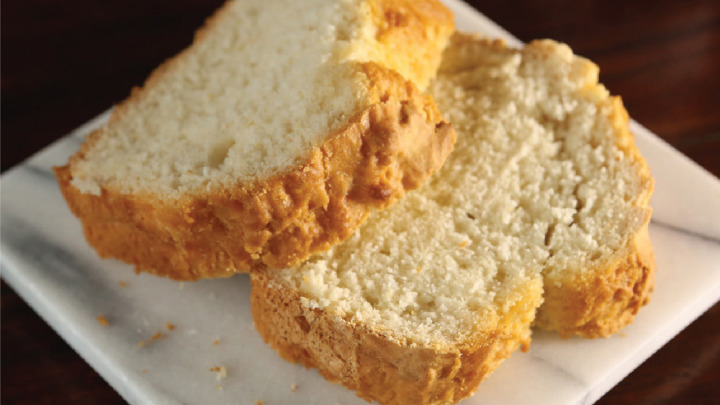 Nothing makes your house smell more like a cosy home than freshly baked bread. Bread is one of our most common staple foods, yet some of us have never even tried to bake bread before.
If you have been a little apprehensive to bake bread, then take a look at this recipe. It's super simple and as the recipe has beer in it, the bread has a smoother, richer taste that you will be sure to love.
Beer-battered bread
Ad. Article continues below.
Prep time: 5 mins
Cooking time: 45 mins
Yields one loaf
Ingredients:
Ad. Article continues below.
3 cups flour
1 tablespoon baking powder
3 tablespoons sugar
1 teaspoon salt
1 bottle (330ml) beer, at room temperature
1/4 cup unsalted butter, melted
Method:
Preheat the oven to 190°C. In a mixing bowl, combine all the dry ingredients. Add the beer all at once, mixing as little as possible; the batter should be lumpy.
Pour the batter into a 9-x-5-x-3-inch loaf pan and brush with the melted butter. Bake in the oven for 35 to 40 minutes, or until an inserted skewer comes out clean. Turn out onto a rack to cool.
Get creative! Why not try substituting the flour for gluten free flour? Or maybe add a couple tablespoons of Xanthum gum plus some aged Gouda cheese and dried onions for different flavour varieties.
Got any suggestions on how to improve this recipe? Share your ideas in the comments