Beautiful story: Woman reunited with the daughter who was taken from her 70 years ago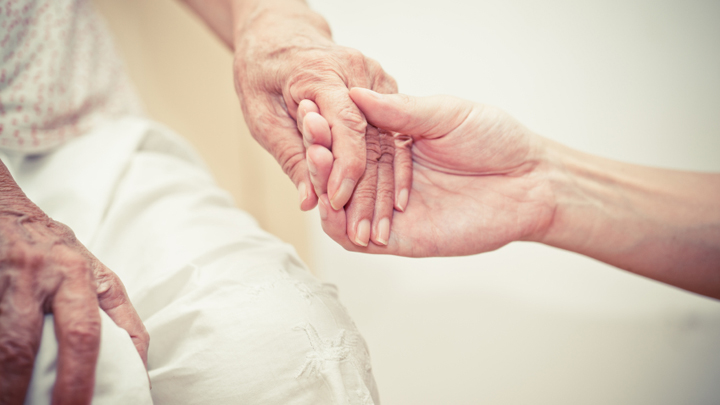 It's something that has, tragically, happened to so many in our society. The deep grief of having a child taken from you at birth is simply impossible to get over.
One astonishing story has emerged this week from Italy of a 92-year-old woman who has been reunited with the daughter who was taken from her during the war, 71 years ago.
The elderly woman, originally from a small village in northern Italy called Novellara, was working in Germany during WWII when she became pregnant to a married German soldier.
After she gave birth, the father's family took the baby – Margot Bachmann – and raised her in Germany. All Margot knew of her mother is that she was Italian and had apparently died.
Except she had not died, but instead we left to grieve for the child she bore but never held.
Ad. Article continues below.
This remarkable story came about after Margot, now 71, went looking for family history after her father's death. The Italian Red Cross found out Bachmann's mother was still alive and the two were reunited last weekend.
"When I began to look into the whereabouts of my mother to find out a little more, I never imagined that I would one day be able to hug her," Bachmann told Il Quotidiano newspaper. "My father had forbidden me from looking for her, but after his death and thanks to the wonderful help of my own daughter, I have found her".
An Italian Red Cross spokeswoman, Laura Bastianetto, who went along to the reunion, described it as "a small miracle".
"It is rare for a mother and daughter to find each other after 71 years, it's far more common for brothers and sisters to be reunited as there are so few WWII survivors," she said.
In an excerpt from a letter obtained by The Telegraph, Margot wrote, "Dear Mum, my name is Margot Bachmann and I am your daughter, born on Oct 25 1944 in Heidelberg. All my life I asked my family about you, without being given any answers. I want to come and find you so that I can hug you once again. I'm immensely happy to be able to finally know you".
Ad. Article continues below.
After more than seven decades, the pair's emotional encounter was celebrate simply with a bottle of sparkling wine and tears of joy.
"I started out doing some research, hoping to know a bit more about my mother," said Mrs Bachmann. "But I would never have imagined that I would be able to embrace her once again. I'm so happy to have found her still alive, despite her advanced age".
Tell us, has something amazing like this happened to you? Have you met someone long lost in your life? What happened?