Bathroom storage a cinch with these clever hacks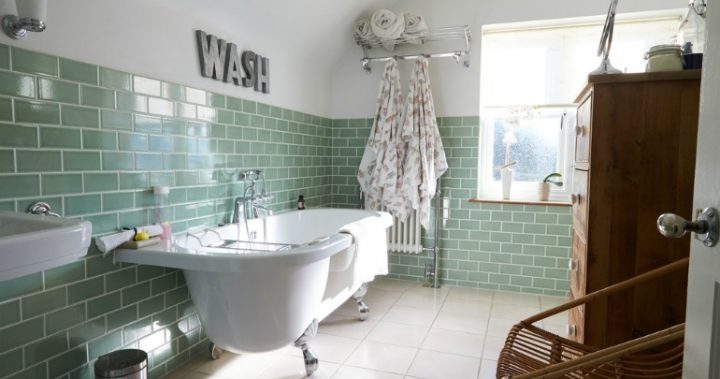 For most of us, the idea of adequate and tidy storage in a bathroom is almost laughable as even with the best intentions, neat and efficient storage options more often than not fly out the window. 
This is usually because most bathrooms just weren't designed with most people's actual needs in mind. Sure you may get the odd toothbrush holder affixed to a wall but beyond that, you'll be hard pressed to find functional storage that allows you to use what you need each day without making a huge mess.
But don't fret, we turned to the DIY kings and queens of Pinterest for their best bathroom storage hacks:
1. Opposites attract
We're talking about magnets, not relationships. Believe it or not, magnets aren't just for the kitchen. Try affixing a magnetic strip inside your bathroom cupboard, or behind the mirror or along the wall for an ingenious storage solution that can hold everything from bobby pins to nail clippers and scissors — never waste another minute rooting around in a seemingly bottomless drawer for your beauty needs! You could also stick magnets to the back of your toothbrushes, hairbrushes and bottles to free up even more space. 
Ad. Article continues below.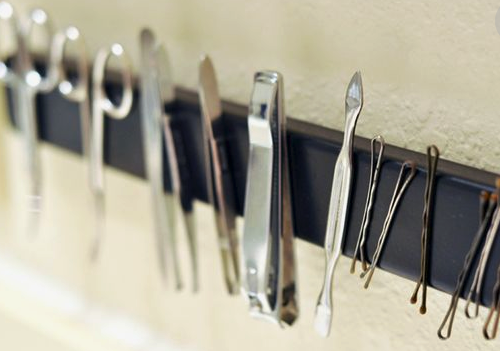 2. Get wired
Who knew a wire basket could have so many uses? Try nailing wire baskets to your bathroom wall by their bottoms to create a handy storage space for toilet rolls, towels and even magazines. 
Ad. Article continues below.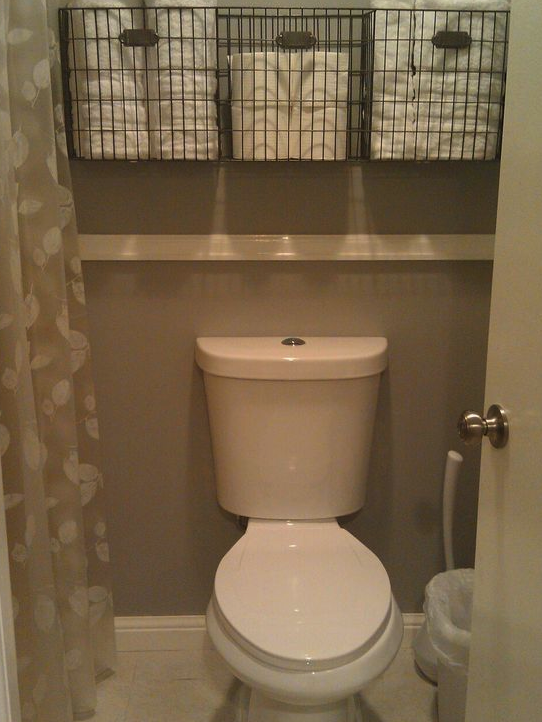 3. Mason jars aren't just for hipsters
Ad. Article continues below.
They're also really handy to store toothbrushes, eyeglasses, makeup brushes and even bobby pins. The best part is, you can lift them out of their fittings and wash them as needed. 
To learn how to create your own mason jar organiser, go here.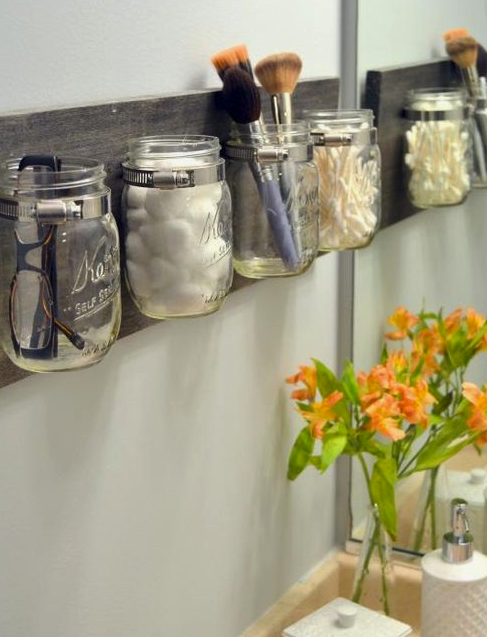 4. Let them eat cake!
Ad. Article continues below.
And then use the stand as a handy storage option for your bathroom bench – it doesn't have to be pricey either. Actually, you probably already have one that's collecting dust in a kitchen cupboard somewhere. But if you don't, a quick scour of your local op shop is sure to produce a cake stand eager to be used.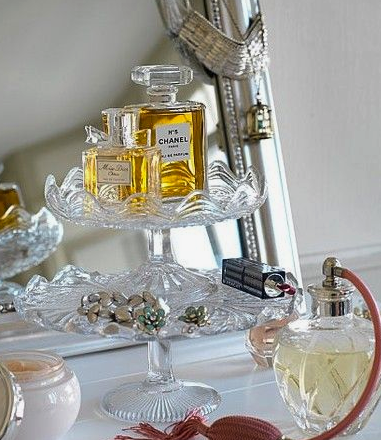 5. Don't wine about it
Ad. Article continues below.
It seems outrageous to use a perfectly good wine rack for anything but wine but they also make surprisingly terrific towel holders. Not only are your towels easily accessible, they're also beautifully displayed. 

Ad. Article continues below.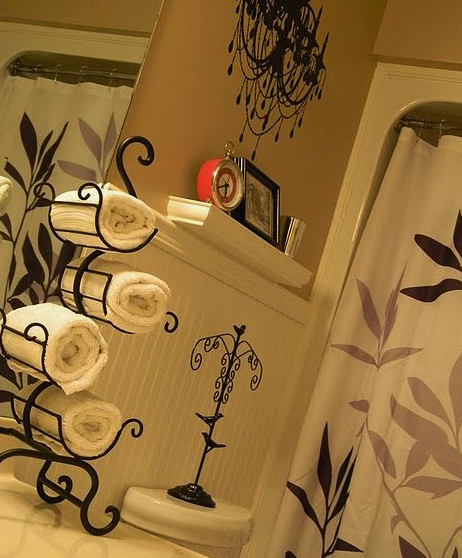 Do you have any clever storage ideas?