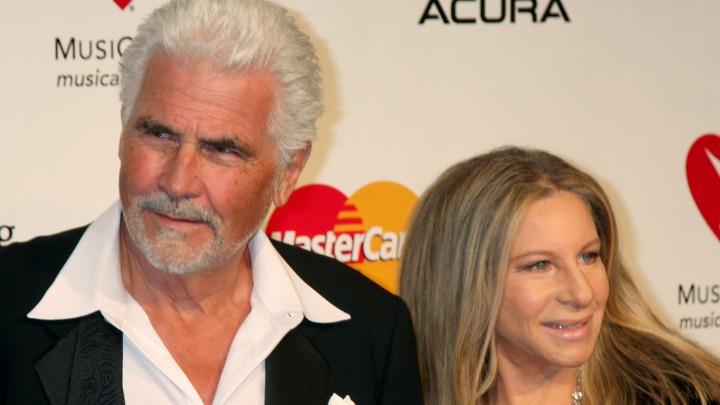 Barbra Streisand and James Brolin have been together for 20 years, 18 of which as husband and wife. Where has that time gone?
To celebrate, the singer and actress took to social media to share the good news with the rest of the world.
The pic, most likely taken on her wedding day, is of Babs and Jim dancing and the message: 'Happy Anniversary Barbra & Jim! 20 years together… and 18 years married'. There's no denying the look of love in those eyes, and with such a message it appears the 74-year-old is still very much in love with her 75-year-old hubby.
It was 1996 when the couple first met at the dinner party of a mutual friend. James says he fell for Barbra instantly because she told him the truth about his hair — she didn't like it, but while it might have been love at first sight for him Babs confirms it was a couple of months before she was sure.
"He charmed me when he was courting me," Barbra gushes. "He told me he could cook and since I can't I thought, 'Wow, this is a catch'."
But after turning up on her doorstep with a sushi roller to make Barbra sushi (which she loves, by the way) it would seem James hasn't cooked since.
Barbra shows no signs of slowing down. Having appeared at the Tony Awards earlier this year — the first time in 40 years — she is now preparing her a 10-date tour to promote her new album Encore: Movie Partners Sing Broadway.
Do you believe in love at first sight? Tell us about your lasting love.
Comments