Banned from visiting her dying mother: this woman's story is our worst nightmare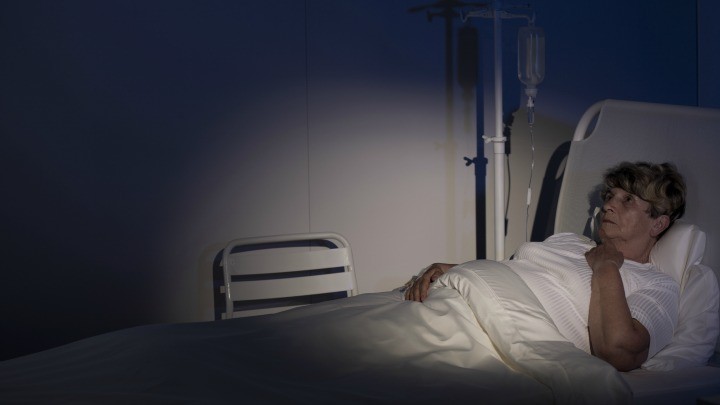 A story on ABC's 7.30 last night highlighted the shocking treatment some families face by aged-care facilities, with one expert describing the whole system as irreparably broken.
A West Australian woman claimed she was banned from visiting her mother by not one but two nursing homes because she complained too much about the poor standard of care her 91-year-old mother was receiving.
Linda McGough told 7.30 her complaints ranged from a lack of incontinence pads to untreated pressure sores and that, eventually, she was banned from visiting her own mother.
Ms McGough claims she received the same treatment after moving her mother to a different facility.
"I think it was an absolute monstrous display of evil by these nursing homes, sorry I won't call them nursing homes, this aged care facility," Ms McGough told 7.30.
Ad. Article continues below.
 The problems started after she raised her concerns with the Complaints Investigation Scheme around 12 months after her mother was first admitted.
The complaints were not upheld and Ms McGough says the aged-care facility turned on her.
"Within a week I started getting threatening and intimidating letters from senior management, even threatening to move my mother to another facility," she said.
"That was September. That bullying and intimidation continued and [by] mid-December I finally lost my temper.
"There were other healthcare concerns that had arisen and I just became emotional — and I'm not proud of that, it's not within my nature to lose my temper, I'm a very placid peaceful person. And I was denied access."
Ad. Article continues below.
After moving her mother to the new facility, Ms McGough soon became concerned about an untreated eye infection, but when she complained was banned from visiting her mother again.
"The denial of access was just unfathomable, absolutely unfathomable," she said.
"That they would deny my beautiful mother — the one constant that had been there for her for 10 years. It's incomprehensible. That would be the highest level of bullying imaginable."
Three months later, after managing to negotiate three one-hour visits per week, Ms McGough's mother died weighing just 30 kilograms; her daughter was not at her bedside.
Around 3,500 official #agedcare complaints each year but that's tip of the iceberg say auditors & lawyers. #abc730 pic.twitter.com/eS7e69bSOp

— abc730 (@abc730) October 8, 2015
Ad. Article continues below.

Elder law expert Rodney Lewis told 7.30 cases like Ms McGough's were increasingly common.
"I think it's fair to imagine the reports are just the tip of the iceberg," he said.
"When a family member — a close family member — leaves the home after seeing their relative who's a resident … they simply don't have any way of knowing what's going to happen to their relative."
Mr Lewis said the system needed mediators and a major overhaul.
"The system is broken and there's no fix in sight that I can see."
Ad. Article continues below.
Woman denied access to dying mother The system is broken with no fix in sight http://t.co/cRYGQIHe1E #auspol #abc730 pic.twitter.com/DHPZDJVNPv

— Sir U Bet I'm Gone❗️ (@johndory49) October 8, 2015
AgedCareCrisis.com receives regular complaints from relatives and staff about the quality of care in nursing homes, and it's founder says many of the issues are related to cutting costs.
"We are also concerned about the fact that aged care is being opened up more to an open market, and that also raises issues such as, does the community really want to have their loved ones in care where the primary focus is profits and not care?" she said.
Ad. Article continues below.
Are you shocked to learn about this, or have you experienced something similar? Share your thoughts.