Back to school for teachers who can't spell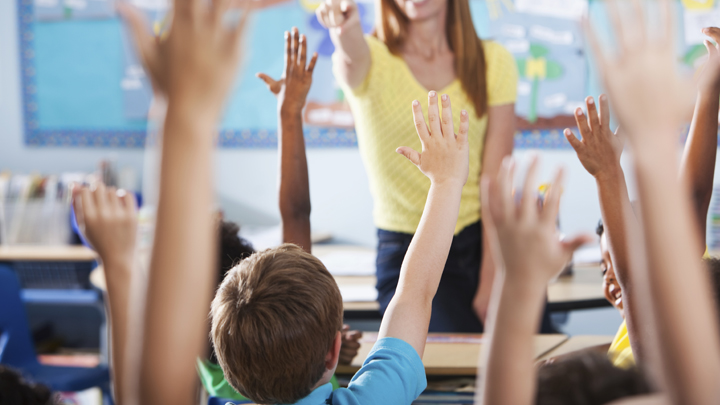 When we were younger, our teachers were a beacon of knowledge – we admired them, we looked up to them and most of all, we trusted their judgement. We played up, sure, but we respected the teachers at our schools…some of us were so inspired by our mentors that we became teachers ourselves. But nowadays, it seems that becoming a teacher is not what it used to be: someone as young as 20 can front a classroom full of our grandchildren, without any life experience, or, as a new report has shown, high standards of grammar and spelling.
I distinctly remember my grandson coming home from school earlier this year, proud as punch that he had corrected his teacher. She had written the date on the board, spelling February as 'Febuary'. My grandson, being the good kid that he is, didn't think anything of it the first time she wrote it, but when his teacher made the mistake a second time, he spoke up and told her that February in fact has an extra 'r'. She laughed it off but imagine if my grandson was like the rest of the class? He would have thought February was spelt incorrectly for God knows how long!
A national curriculum report released this week has raised concerns for poor performance in spelling and grammar tests for teachers. The 288-page report blamed a cluttered curriculum that affected learning quality of teaching students, and found that they need to get back to basics, i.e. learn how to spell for the sake of our nation's children.
When we drop off our grandkids at school, we put complete faith in those educators, so to hear that they aren't even giving the basics to children is disappointing. I know many can agree on the importance of spelling and grammar, not only in school life but throughout your working life, and it makes me wonder where it has gone. I always read to my children and felt qualified enough to tell them how to spell when they asked me, so how ridiculous is it that a teacher might be giving incorrect and potentially damaging and unintelligent responses to children and teenagers?
Ad. Article continues below.
Tony Abbott weighed in on the new report and said that the recommendation to send schools back to basics will boost the economy and students' job prospects. He also mentioned that he wants graduating students to be able to read, write, count, think and understand Australia and the world around them…so hopefully this will be possible if teachers are taught properly themselves throughout university.
Other findings in the national curriculum report include a need for a greater focus on literacy and numeracy, as well as indigenous history and Asian studies. Education minister Chris Pyne said "It's hard to expect teachers who have never been taught grammar, to teach it".
So what do you think? Should teachers go back to school and learn the basics? Or is it up to parents to teach their kids the fundamentals? Tell us your thoughts.