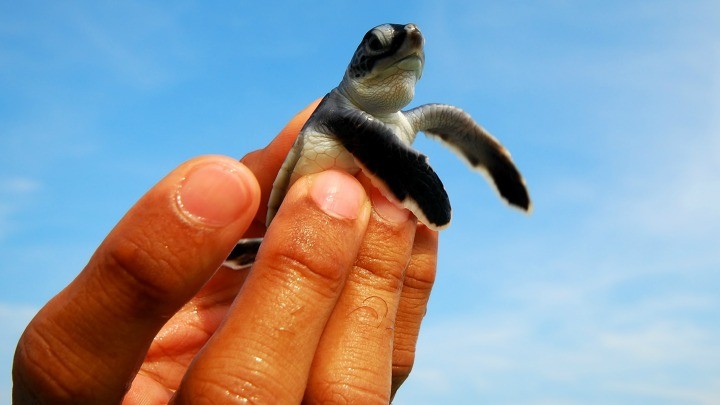 Two gorgeous baby turtles have an incredible tale of survival, and have offered us a rare close look at the shy river-dweller.
Their mother, a river turtle from around Boonah in Queensland, was tragically hit by a car and died. However, eggs were discovered inside her and kept alive by a dedicated team of humans.
Seven weeks later, these little guys hatched (pictured below). They are doing well and we think their photographs are simply adorable!
This comes just weeks after an extremely rare albino turtle hatched on the Sunshine Coast. Despite the odds, this little ocean turtle made it safely into the surf to begin his life!
He was pink, white and wildlife experts say they've seen nothing like him before (pictured below).
Aren't these photographs heart-warming? How can we do more to protect Australian wildlife? If you'd like to, click "Share" to show this story to your friends!
Comments