Australia's most common birds are disappearing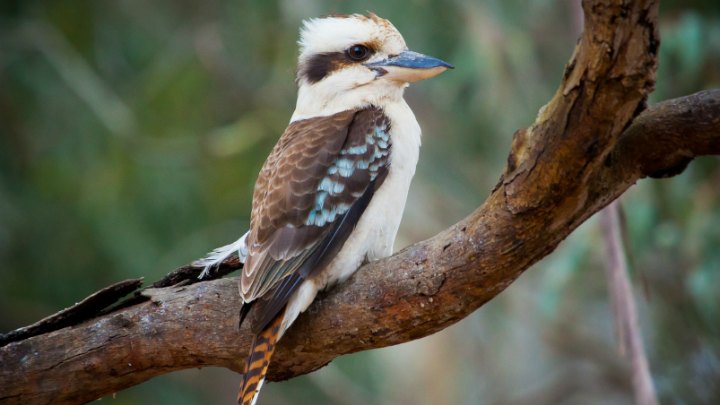 They're some of our most instantly recognisable wildlife and have been honoured in stories, songs and as mascots for our sporting teams. But sightings of these common birds have declined, according to a report by BirdLife Australia.
The State of Australia's Birds 2015, which involves hundreds of "citizen scientists" who volunteer their bird-watching skills, has turned up the surprising result that some of Australia's most prolific bird species are disappearing before our eyes.
Observers recorded declining sightings of birds such as magpies, kookaburras and little willie wagtail, reports Fairfax.
According to the report, the odds of seeing a laughing kookaburra in south-east mainland states have almost halved since 1999 to 10 per cent.
"We're seeing declines in a bunch of species that are considered common," BirdLife Australia head of research James O'Connor said. "And the south-east region is the dramatic zone for the laughing kookaburra, which includes the major cities on the east coast."
Ad. Article continues below.
Magpie sightings dropped to 22.5 per cent on Australia's east coast, however they were spotted more often in dry parts of the country and in Tasmania.
"Picking up declines in species like magpies in some regions has been a bit of an eye-opener," Mr O'Connor told Fairfax.
One particularly alarming statistic was the significant overall decline in sightings of 12 out of 20 carnivorous birds in the more arid parts of Australia. The demise of our top predators paints a bleak picture for the health of Australia's overall bird population.
The causes for these declines have not yet been analysed but are likely to involve the urban sprawl and changing weather patterns.
"It could be something to do with what is happening with the prey items; it could be rain or possibly pesticide use," he speculated. "The report raises a lot of questions and the next step is to set about answering them."
The Threatened Species Summit kicks off at at Melbourne Zoo this Thursday and will include an emphasis on birds and habitat protection and restoration, according to threatened species commissioner Gregory Andrews.
 Are you a bird-watcher? Have you noticed a decline in these species – or any others – around your place?