Australia's big spending problem: can Morrison fix it?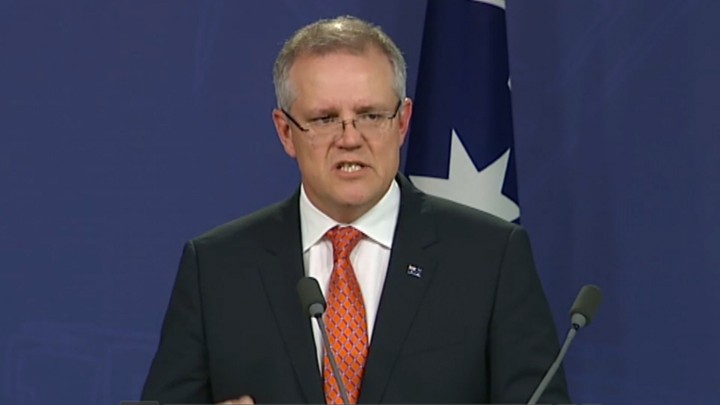 In his first press conference as Australian Treasurer, Scott Morrison raised concerns about current government spending, and gave a strong suggestion that more cuts could be on their way.
According to ABC News, Mr Morrison admitted the Coalition had not managed to reduce the amount of government spending during its time in office.
"We have a spending problem, not a revenue problem," he said.
He said this government expenditure (currently 26% of Australia's overall economy) is at the same place it was during the height of the Global Financial Crisis. "This is not something we believe to be sustainable".
Shadow Treasurer Chris Bowen criticised Mr Morrison's stance: "Both revenue and spending measures need to be on the table, and it's disingenuous and dishonest and just plain wrong for Scott Morrison to pretend otherwise," he said.
Ad. Article continues below.
When he took over as Prime Minister last week, Malcolm Turnbull promised a new "economic vision". However, according to the ABC, the commitment to push forward and release the mid-budget update on time could cast some doubt on any drastic change.
Speaking on the promised tax reforms, he said they would "continue to follow process that has been established and we will release it when we're ready to release it".
"It's a critical part of our plans to provide real opportunities for Australians who want to work, save and invest".
While former Treasurer Joe Hockey's cost-cutting decisions were incredibly divisive, Mr Morrison aims to continue pursuing saving measures put forward in the previous budget, including "critical" changes to the Family Tax Benefit system.
"They not only have… important savings, but those savings are deployed on a very important task, and that is to make the cost of childcare more affordable for Australian families".
Ad. Article continues below.
While he praised Hockey's work on increasing global economic growth, Mr Morrison made it clear his priorities were back at home.
"My job as Treasurer now, I think, is very much to be a home Treasurer, a domestic Treasurer, one very much focused on the challenges in front of us".
He also suggested that Malcolm Turnbull would have a "strategic involvement" in any budget cuts, rather than the more hands-on approach Tony Abbott took during his time in office.
What do you think of our new Treasurer's statements? Do they make you hopeful or worried about what this could mean for the average Australian?