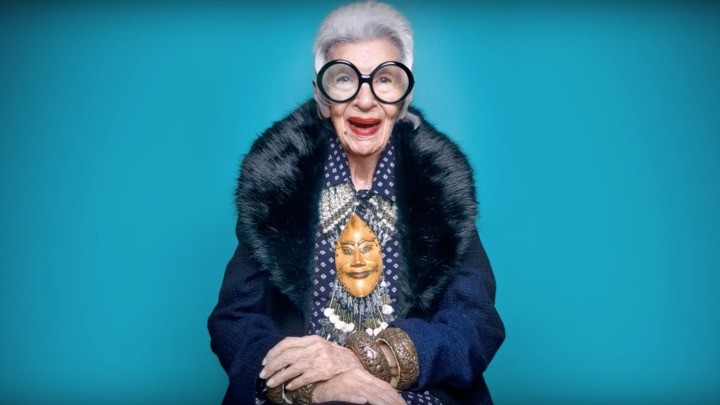 Blue Illusion, an Australian-based fashion and lifestyle brand, has stepped away from traditional models and welcomed 94-year-old Iris Apfel as the face of their brand.
Mumbrella reports that Apfel began working with Blue Illusion as a style blogger and this lead to the creation of their campaign using the 94-year-old to showcase their winter fashions, Ageless AW16.
Donna Guest, co-founder of Blue Illusion, told Mumbrella that they decided to use Apfel because of her unique style and refusal to accept that her age could define her.
"Iris makes it a non-issue (as it should be) to embrace your age, she has this 'what's your number?' attitude, where the higher the (number the) better," Guest said.
"Her confidence is equally empowering, as it is elegant."
Rag Trader reports that the Apfel's home town of New York City, was the backdrop for the campaign with photographer Daniela Federici behind the lens.
"Her wonderful obsession with colour and pattern is eye catching, she is eye catching. So to me, Iris is Blue Illusion. She's a real woman with a sense of self and holds no apologises only 'oops' at least I tried," Guest told Rag Trader.
Apfel has worked as a stylist for nine wives of U.S. presidents, cementing her as a well known woman in fashion. She was brought into the spotlight through a show at the Metropolitan Museum of Art which showcased her collection of jewellery.
Highlights from the collection will include a panelled leather jacket, three-in-one-trench, shaping jeans, faux wrap knit dresses and waterfall cardigans. These will be made out of fabrics like merino wool, silk, cotton and cashmere ranging in colours from liquorice to turquoise and berry.
Also to be featured will be signature floral prints, French stitch detailing and patchwork.
Share your thoughts…
Watch the video below of Apfel discussing style and what it means to her.
Comments