At 64, I finally got the job I always wanted – and on my terms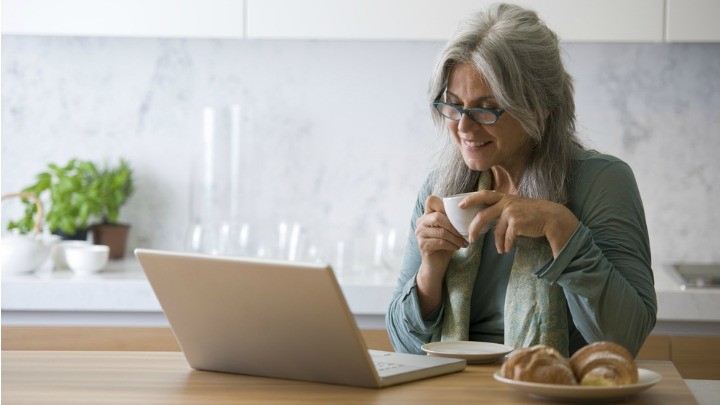 Although people say you should be able to work until you are 70, trying to find a job in your 60s becomes quite a joke.
Unless you have been entrenched in a career for the last 45 years, you are expected to do some mundane task that is not anywhere near your qualifications or expertise. And then these young managers want to tell you that you are not as good at the 21-year-old sitting next to you.  
At 64, I thought getting a job I really wanted was out of the question. But with a bit of creative thinking, and a few hard lessons, I found a way.   
I want to show you just how, with a little planning, you do not have to put up with the garbage out there, and you can be on your way to earning a hassle-free income.
Now, my background includes a Masters Degree with teaching experience at university and over the years I have run cafés, managed companies, worked with difficult people in customer service, thrived on learning, undertaken project work, and put in the full effort when I work. I do not feel I have been employed to my full potential by any means.   
Ad. Article continues below.
When I started to look for work at 60, I did the common thing of looking to buy a job – we looked at shops and cafés in the local area. I soon realised this was a likely road to ruin. 
Out of 30 businesses I looked at, most had left out expenses, one had left out rent, another had left out all the daily shopping costs, one left out electricity… all to make the figures look good. 
Eventually I looked at the job market and ended up driving a taxi for four months. Taxi driving is a really great experience and will teach you just how badly behaved people really are. I worked nights and put up with rude, abusive, self interested, nasty drunk people who would strip off in your cab, vomit, call you names, yell drunken abuse out the window, damage your cab, and regularly yell in your ear.  
It was time for a career change.  
Eventually I got a job at 61 selling holidays in a call centre. I sat next to a lady called Sam who told me it was "the worst job you will ever do in your life". I lasted three days; my colleague lasted a week. 
Ad. Article continues below.
My colleague, however, helped me land a sales job with a large company, what turned out to be a four-year career working with 21 and 19-year-old high-flying superheroes who all said they were going to earn millions and were obviously going nowhere.  
The company made loads of promises for the future but if you were not in the circle of management friends you did not get promoted. If you were over 60 years old, there were definitely no promotions.  
All this time, in my spare time, I had been setting myself up on eBay. I joined having no experience with it in the past. I also joined PayPal. I read up the information on how it worked. I taught myself how to import products. I learned how to get stars from my customers. I learned how to give feedback. You might say this is all basic… Well it is, but I had never done it before. 
I also joined Gumtree and learned about that. I practised setting up web pages in my spare time and would Google everything when I got stuck. 
These days, I am working for myself, having left my job behind. It has taken me just over a year to get to this stage but I am happy and the money is flowing in. I have 1960 products on eBay and 200 on Gumtree and my business is growing.
So who needs to find a job at 60?  
Have you recently tried looking for work? What was your experience of the jobs market for over 60s? Could you try thinking outside the box, like Gill did, and making money a new way? What tips do you have to share with the community?