At 60, you're at best part of your life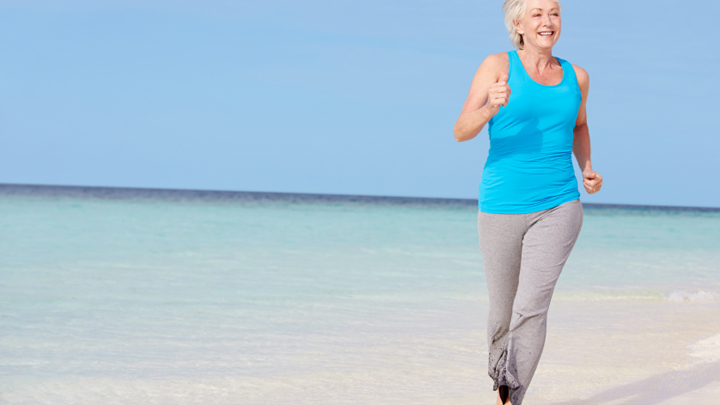 Looking at many of the 60 year olds around me, the years that come after 60 look to be the best you have ahead, and possibly if you are making the most of your life, the best of your life so far.
In my family and close circles, people are certainly making the best bits of their life happen right now. My inlaws are travelling the world with their lifelong best friends, and my parents are spending more time with the grandkids than ever and reaping the joy that only a relaxed and natural grandparent-grandchild relationship brings. In our team here at Starts at 60, 60+ Karen has joined us and is passionately embracing an encore career in the Internet, pursuing her passion of reading and learning so much, so fast. And my Aunt who last week celebrated 67 years has just bought a new dog, looking for all the companionship and fun it will bring to her coming years ahead. Is it any wonder I am inspired by watching my sixty-somethings thrive. Their lives look pretty good from where I sit. But how many people stop and consider just how special this time in your life is. How these years before your health is likely going to decline a bit are the parts we should be looking forward to and embracing for all their carefree and special moments.
Chances are, if you're 60, or older, you are not the age you feel. In fact, in various studies throughout the world in recent years, people between the ages of 55 and 74 have said they feel 12 years younger than they are. It is a very real disconnect and one which is powering the changing economy.
One of the most important factors in feeling young is feeling healthy, and in control of your health. Being able to exercise regularly is not to be underrated, knowing your muscles and bones are working together to support you well and that you have the strength to do the things you want to do with your life, whether that be skiing the Alps or hiking the local foothills with your grandkids.
Ad. Article continues below.
The second is spending time with younger people. Evidence shows that people who act younger than their age are less likely to die than same-age people who feel their age. So surrounding yourself with people younger than you makes sense… good sense.
And the third is getting out there and choosing your best life, actively. There is no surprise to most of us that life won't come to you. In fact by the bright age of 60, most of us are fairly clear on the fact that you have to chase the things in life that you want. But how many of us stop and choose the best life that is ahead of us more than a few moments before we need to make the decision? How many of us make our lives great over 60.
What makes your life great? Is it having the time to enjoy the company of your family and friends? Is it having the time to travel the world without obligation? Is it having time to spend with your grandkids? Share your great life stories today.