As older Australians, is it our responsibility to stand in when the government doesn't?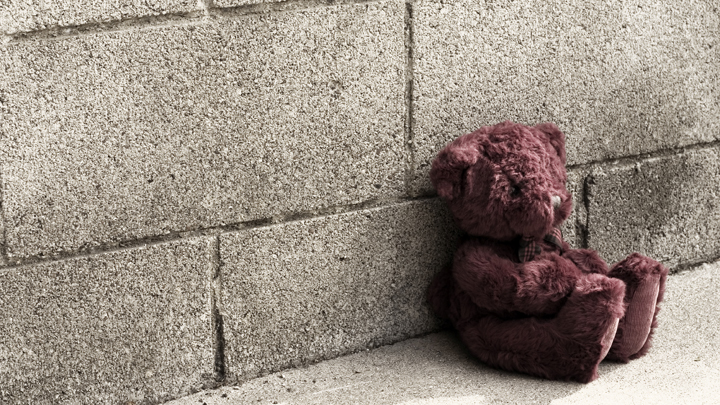 There's no doubt about it, that we live in a sad world right now. Two weeks ago a baby was found inside a suburban drain, heard only by a pair of cyclists riding past. Then last week, a baby was found deseaced, buried in the sand. The poor baby had been there so long that decomposition hindered forensic's ability to determine the sex of the child.
When we've been talking about these problems, we've been hearing language demonising the mothers and fathers of these children. We've been saying how appauling it is, how disgusting and heartless it is. And, to a point I totally agree. But what I want to know, is why aren't we talking about the bigger problem Australia is facing?
The truth is that you and I are the generation that dealt with forced adoption. We are the love child era. And the reason we had to endure that is because the stigma around young parenting, hard parenting and unplanned parenting was harsh. We sit here today thinking that this has changed but the truth is, it hasn't really changed, at least not for everyone.
While we can in the first instance, allude these heinous actions to mental illness, irresponsibility and quite frankly, a bad heart. But I think it is time that we looked into this deeper. What about the fact that in some families the idea of young pregnancy or pregnancy out of wedlock just isn't an option? What about the fact that when things like this happen, they are left feeling isolated, with no support, scared and alone.
Right now, it is illegal to bandon a child by Australian law. This means that someone who feels like they can't talk about it, can't keep the child and doesn't have the means to, doesn't have an option that they feel comfortable with and so they are left doing this.
Ad. Article continues below.
I hadn't really thought about the way our generation can help until I read about a woman from Sydney who is trying to do something about this. After hearing about these events, she set up a Facebook page called Operation Safe Haven.
Countries all over the world have places where people can give up their babies safely and in confidence. And basically, this is what Catherine Lucre is trying to do.
According to MamaMia, Catherine, a midwife told them that after mother's hand over their babies she would "then take the baby straight to the nearest hospital, contract DOCS, contact the police but maintain the mother's privacy and confidentiality."
And perhaps this is where people like you and I need to help. Although I don't personally know the emotional and mental turmoil of parting with your child out of not being able to give it the life it deserves, but I do have friends who have been through that. Perhaps it is those of us who can simply practice understanding, support and care who can change this situation.
The government right now, and for many years, hasn't given these women or men the support they need so is this where we come in?
Today I want to know, what do you think? Do you think we, like Catherine Lucre are able to change this? And moreso, do you think we have the passion to do it? Share your thoughts in the comments below…