Arthur Morris completes his innings, all out at 93!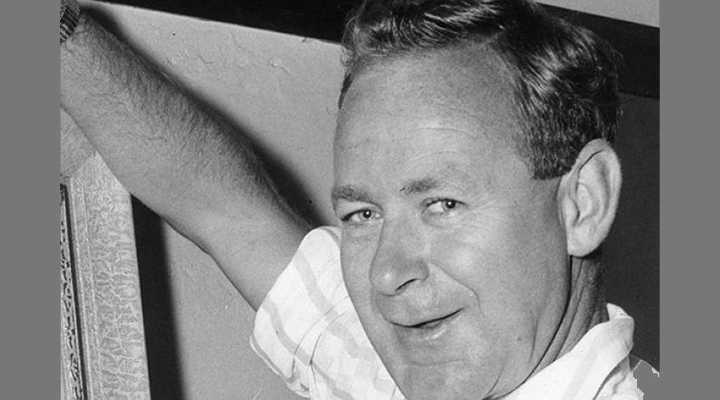 Arthur Morris, one of Don Bradman's invincible has finally been defeated at the age of 93 today living a great innings.  He played 46 test matches over the years from 1946 to 1955 and was said by Bradman to be "the best left hander ever".
He is best known for his key role in Don Bradman's Invincibles side, which made an undefeated tour of England in 1948. Morris was the leading scorer in the Tests on the tour, with three centuries. His efforts in the Fourth Test at Headingley helped Australia to reach a world record victory target of 404 on the final day. Morris was named in the Australian Cricket Board's Team of the Century in 2000 and was inducted into the Australian Cricket Hall of Fame in 2001.
In his youth, Morris excelled at rugby Union as well as cricket, being selected for the state schoolboys' team in both sports. Originally trained in spin bowling, Morris developed as a batsman during his teens and during the 1940–41 season became the first player in the world to score two centuries on his first-class debut. His career was interrupted by the Second World War, during which he served in the Australian Army and gained selection in its rugby union team. Upon the resumption of cricket in 1946, Morris made his Test debut against England and quickly made himself a core member of the team. He made a century in his third match and scored twin centuries in the following Test, becoming only the second Australian to do so in an Ashes Test. His rise was such that he was made a selector during the Invincibles tour after only 18 months in the team.
After the 4–0 series win over England, which was Bradman's farewell series, Morris became Australia's vice-captain and was expected to be its leading batsman.
Ad. Article continues below.
Do you remember him and his role in the Invincibles?