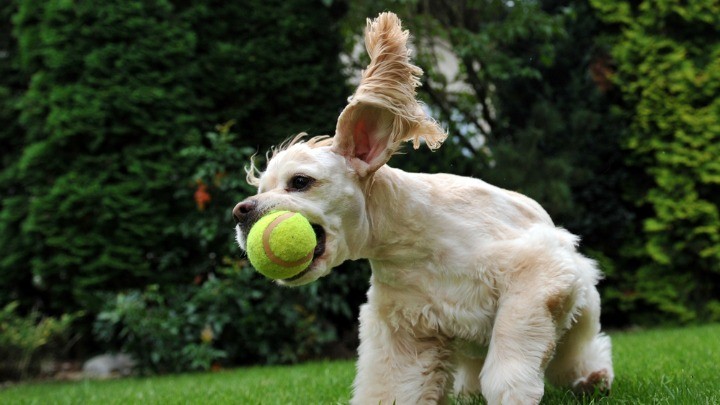 Shelter dogs that once roamed the streets of Sao Paulo have been trained to be 'ball boys' at the Brazil Open tennis tournament.
The dogs shot to centre stage during an exhibition between Robert Carballes Baena, representing Spain, and Gastoa Elias, representing Portugal, and quickly stole the show!
Watching them obediently fetching balls, it is hard to believe that they were, just months ago, abandoned strays.
TVNZ reports that Frida, Costela, Mel and Isabelle, trained for months for the occasion and spent almost half an hour collecting balls that were missed (often intentionally) by the 122nd and 140th ranked players.
The dogs are commanded by trainer, Andrea Beckert, and it is reported that they are hoping to gain awareness for the adoption of abandoned street animals.
Beckert told journalists that the biggest issue they faced was making the dogs more confident, "these are dogs that were mistreated. We have to make them adapt, feel the environment, the court, the noise of the balls and the noise of the people."
"Some are doing well, others are still a little scared," she said.
The commands taught were "pick the ball up", "let it go", "stay" and "come".
Marli Scaramella is the organiser of the ball-dog initiative and she says that all four dogs are still living in the shelter, "the idea is to show people that a well-fed and well-treated animal can be very happy. We have more than 1,000 dogs in our care," she said.
Although the balls would have been returned a little wetter than usual, the players and onlookers seemed very happy!
What do you think of ball-dogs?
Take a look at some pictures of the canines in action!
Comments