Are you serious!? Apparently over 60s are online!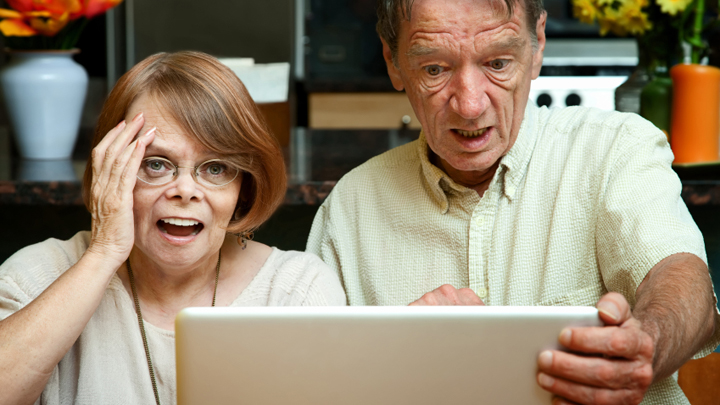 For years now, Starts at 60 has tried to convince the media world that over 60s are online. And not everyone believed us, despite our proof! We have hundreds of thousands of active over 60s on our site every month and yet, they still need to conduct research that shows what we have screamed at the top of our lungs…
A new British survey of 1000 people over the age of 65 shows that 75 per cent believe internet and computer are among "the most revolutionary inventions of their lifetime".
But wait, do seniors even know how to turn on a computer? You might be shocked, dearest online reader, to find out that yes! Over 60s can navigate a smart device and/or a computer!
In some groundbreaking evidence, the researchers gasped when they found out over 60s are just like everyone else online: over half of the participants said they used the internet to keep in contact with their families and friends! Are you serious?! Well I'll be….
News Corp said in their report of the research, "the most astounding finding of the report was the priority the older generation put on using the internet to source news and information: of those interviewed, 98 per cent said they would give up television, radio and newspapers, before the internet".
Ad. Article continues below.
We were gobsmacked too. Who would have thought the older generation could appreciate online news? I guess we're all supposed to sit around all day, getting up only to smack our TVs when the reception drops out.
Here are the top 10 uses of the internet for over 65s – tell us, what do you use the internet for?
1. Email
2. Online shopping
3. Researching local services and products
Ad. Article continues below.
4. Internet banking
5. Reading news online
6. Looking up places they have never been on Google Earth
7. Social media
8. Looking up places from their past on Google Earth
9. Property searches
10. Connecting with old friends