Are women happier driving SUVs?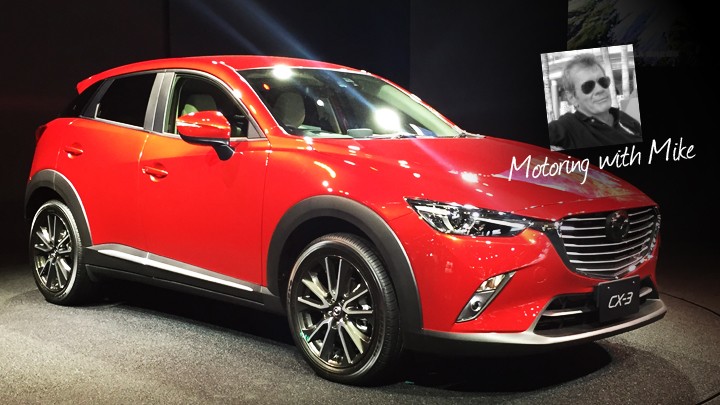 There was a time when nice girls didn't do diesel. It was smelly, and besides: what was the point when petrol worked just fine?
My wife was one such woman. What she wanted was an SUV because she liked the ride height.
It is not widely appreciated that most of the SUVs on the road are purchased because wives/partners like the elevated driving position.
Husbands/partners will tell their mates they made the purchase in case they ever decide to do blokey things – like go off-road camping and fishing. This is untrue. They bought them because their women told them to because they liked the ride height.
So my wife and I looked at some low-kilometre, second-hand models of the BMW X5 she wanted to buy. We narrowed the choice down to two – one petrol, one diesel.
Ad. Article continues below.
"Get the diesel," I said.
"Trucks use diesel,'' she replied. "I'm not a truck driver".
"You'll use a lot less fuel," I said, appealing to her Scottish heritage.
"Really?"
So she bought it and has become a diesel zealot.
"I only have to fill the tank once a month!" she raves. "And it feels so powerful!"
Enter the Mazda CX-3, a small SUV that comes in both petrol and diesel varieties. Either way, it makes perfect sense for couples who want a higher ride height, style, quality, economy and enough luggage space for travelling.
Its dimensions make it easy to navigate and park in city and urban traffic – and the view from the comfortable, well-shaped driver's seat is commanding.
Ad. Article continues below.
It's easy to exit and enter. Boot space is adequate at 264 litres and will accommodate luggage for two.
It also has a clever, adjustable, two-level rear floor panel, along with a low load-lip, which is handy for hefting heavy grocery loads. With seats folded flat, the cargo space further increases to 1174 litres.
Equipment levels vary depending on what model you choose – and there are quite a few options – but they are comprehensive.
It is difficult to fault the interior, which is smart and stylish. Overall, the CX-3 exudes a feeling of quality. It also looks great, taking on the sleek styling cues that are evident throughout the current Mazda range.
It's available as either front wheel drive or all-wheel drive. Unless you're planning on heading for the snowfields or spending time on forestry roads, it may be better to save the money and go for two wheel drive.
Ad. Article continues below.
Most SUVs now drive like "regular" cars. The CX-3 is no exception, with safe, predictable handling and a compliant ride.
The two-litre petrol engine is a gem, but the 1.5 litre turbo diesel is the surprise, pulling strongly, cruising quietly and using about five litres of fuel per 100km.
Transmissions are six-speed manual or automatic transmission but the manual, which few buyers are likely to choose, is only available with the front-wheel-drive petrol-engine combination.
Prices start at $19,990 plus on-road costs for the two wheel drive petrol manual and top out at $37,690 for the Akari model.
My choice would be the two wheel drive Maxx model with the diesel engine and automatic transmission for $26,790.
Ad. Article continues below.
Nuts and bolts:
Mazda CX-3
Price: from $19,990
Warranty: Three years, unlimited km
Service interval: 12months or 10,000km
Engine: 2.0-litre petrol with 109kW of power and 192Nm of torque. 1.5 litre turbo diesel with 77kW/270Nm.
Fuel consumption: 6.1 litres per 100km for the petrol; 4.8 litres per 100km for the diesel.
Do you agree with Mike? Are you an SUV fan? And where do you stand on the heated debate between petrol and diesel?
Ad. Article continues below.