Are new laws taking away our rights to have a little bit of fun?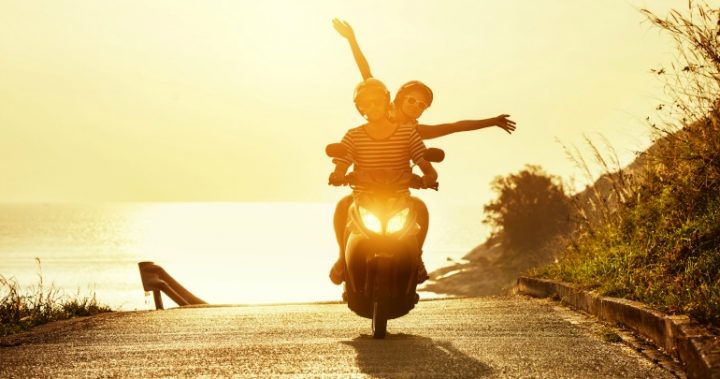 Do you remember the days before helmets on motorbikes and bicycles, before seat belts in cars, and when you could catch a lift in the back of a ute?
Kids these days will never know what that life was like… but does that mean we wrap them up too much in cotton wool?
Laws, after all, have been brought in with safety in mind.
New laws were introduced in Queensland this month in relation to quad bikes.
As of February 1 it is now a requirement for quad bike riders and the drivers of utility off-road vehicles and any passengers carried, to wear an approved motorcycle helmet when the vehicle is operating on a road or road related area.
Ad. Article continues below.
This includes shopping centre car parks, railway crossings, areas open to the public for use as a road and surrounding areas such as footpaths and nature strips.
Now Children under the age of 8 are prohibited from being carried as passengers on quad bikes and utility off-road vehicles, as well as any child of any age if they are unable to sit with their feet flat on the floor and hands on handholds.
That means no more taking the grandkids for a spin… and certainly not taking a joyride themselves. 
Penalties for not complying include fines and demerit points
But the laws have been made for good reason.
Ad. Article continues below.
According to Safe Work Australia there have been 106 fatalities in Australia involving quad bikes, from 2010 to 2016
More recently a 7-year-old boy from NSW died in January this year after his quad rolled while he was riding on the family farm.
Quads have also been in the spotlight overseas after Jamie Lynn Spear's daughter Maddie had a serious accident.
Reports say the 8-year-old niece of Britney Spears was avoiding a drainage ditch near a pond on the weekend but she overcorrected and ended up going into the water.
Ad. Article continues below.
Only yesterday has news come out that she is now awake and talking in hospital.
So what do you think? Are laws spoiling our fun or are they just simply saving lives?